Taiwan donates US$8 million to Ukraine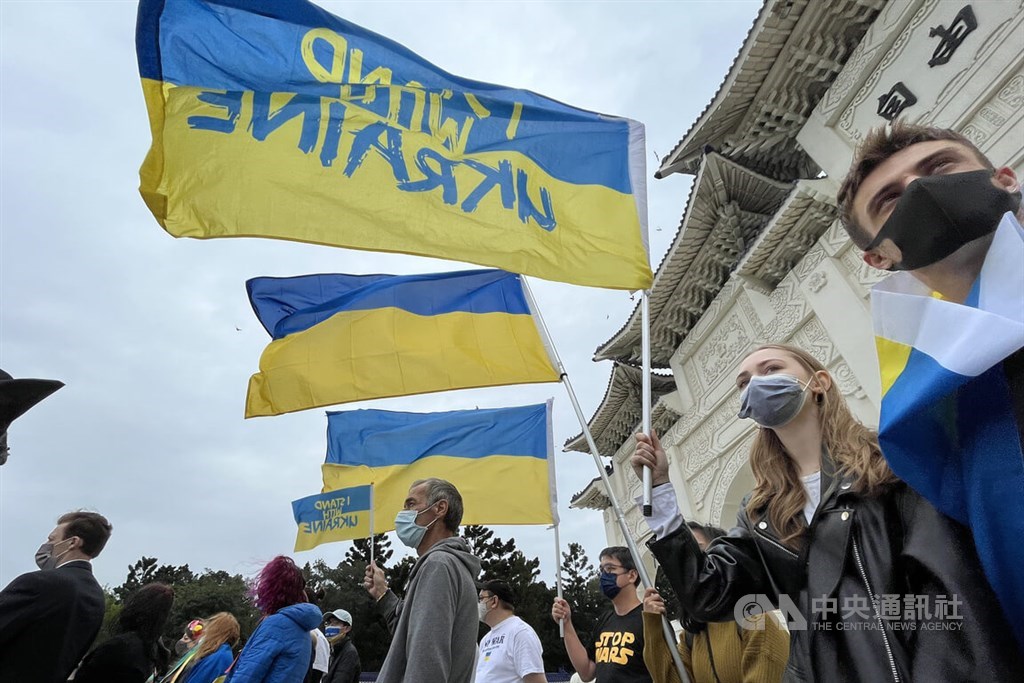 Taipei, April 22 (CNA) Taiwan announced Friday a donation of US$8 million in funds collected from private citizens to Ukraine to help ease the impact of Russia's invasion on Ukrainians.
Foreign Minister Joseph Wu (吳釗燮) told Kyiv Mayor Vitali Klitschko via video conferencing Friday that US$3 million of the donated funds will be given to the Ukrainian capital, the Ministry of Foreign Affairs said in a statement.
The remaining US$5 million will go to six medical institutions in Ukraine, the ministry said.
Klitschko expressed his appreciation for the donation announced by Wu, and called the ongoing war a fight to safeguard democratic values and freedom, according to the ministry.
A government campaign held from March 2 to April 1 raised a total of US$33 million in humanitarian aid as well as a large volume of supplies to help Ukraine, and Friday's donation came from those funds.
Taiwan first sent 27 metric tons of medical supplies at the end of February for distribution by Poland to Ukrainian refugees in that country and Ukrainian citizens who remained in their home country.
Another 650 metric tons of supplies were donated by people in Taiwan in March.
More than US$20 million raised in the government campaign has already been donated to Ukraine's neighbors who are providing help to Ukrainian refugees, the ministry said.
Since late February, over 5.13 million Ukrainians have fled their country because of the Russian invasion, according to UNHCR, the United Nations' refugee agency.
Update
April 23: As war rages on at home, Ukrainian students explore options in Taiwan
April 23: Taiwanese man documents army life on Ukraine frontline