U.S. urges WHO chief to grant Taiwan WHA observer status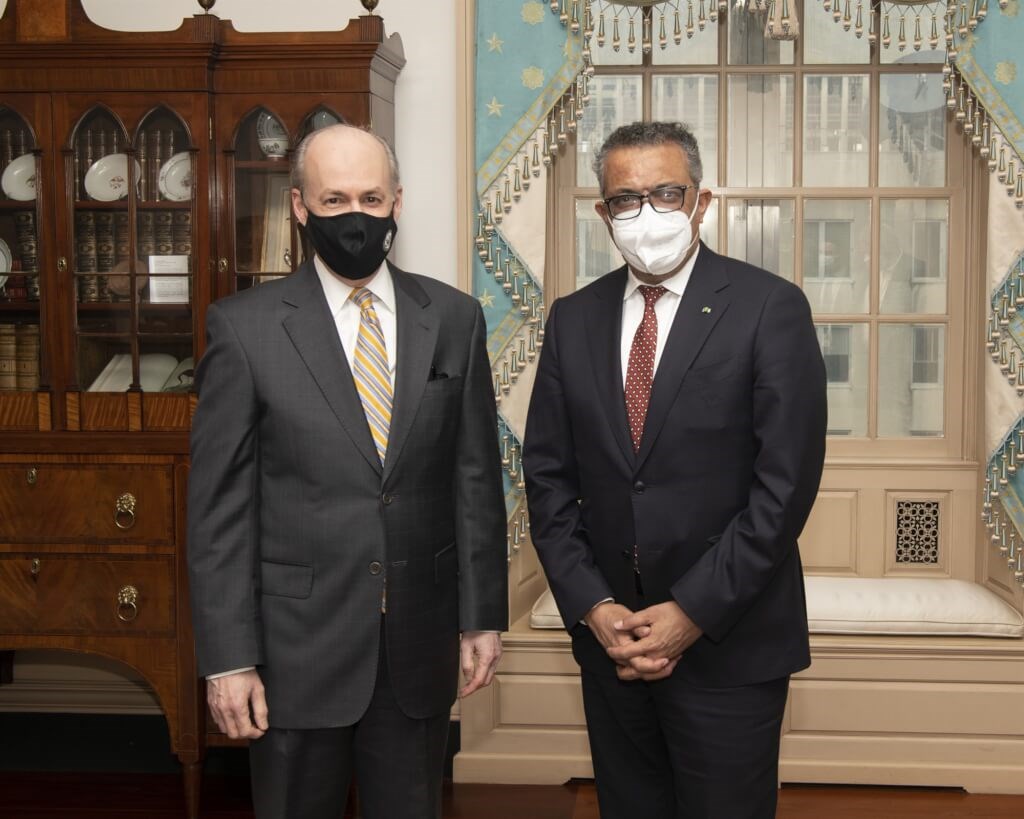 Washington, April 8 (CNA) U.S. Deputy Secretary of State Brian P. McKeon on Friday urged World Health Organization (WHO) Secretary-General Tedros Adhanom Ghebreyesus to grant Taiwan observer status in its upcoming World Health Assembly in May, according to a U.S. official.
McKeon met with Tedros, who is on a visit to Brian P. McKeon., to discuss WHO sustainable financing and reform priorities, State Department spokesperson Ned Price said in a statement on Friday.
During the meeting, McKeon also expressed commitment to the pandemic instrument process, the continued efforts on amendments to the International Health Regulations, ongoing studies of COVID-19 origins, and Taiwan's inclusion as an observer to the World Health Assembly (WHA), Price said.
The request made by the deputy secretary of state for management and resources followed the high-level working group meeting between Taiwan and the U.S. held on March 31 in Washington D.C., which focused on Taiwan's participation in the 75th WHA scheduled to take place from May 22 to 28.
Taiwan held observer status at annual WHA meetings between 2009 and 2016 when relations between Taiwan and China were good under the former ruling party Kuomintang. Since 2017, the WHO has refused to invite Taiwan to attend the WHA due to opposition from China.