KMT's Lo Chih-chiang presses ahead with bid for Taoyuan mayor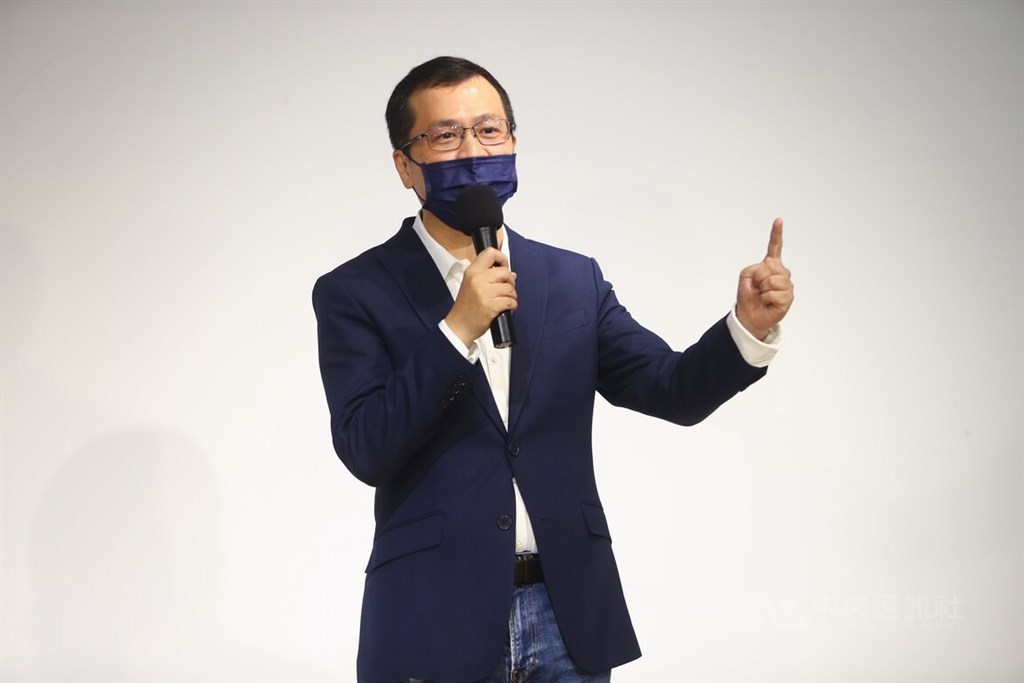 Taipei, April 6 (CNA) Kuomintang (KMT) Taipei City Councilor Lo Chih-chiang (羅智強) declared Wednesday he would press ahead with a bid for his party's nomination for November's Taoyuan mayoral election.
The announcement has been interpreted by some as a rebuke of the main opposition party's closed-door selection process, following allegations from fellow Taipei City Councilor Hsu Chiao-hsin (徐巧芯) on April 3 that KMT Chairman Eric Chu (朱立倫) had declared he would refuse to select Lo regardless of polling.
Lo himself stated that he had twice postponed the declaration of his candidacy at the behest of the party -- once following a request from the party's Central Committee on March 27, and again after talking with Chu over the phone on April 1.
KMT Secretary-General Justin Huang (黃健庭) said later on Wednesday that Lo's decision to run was "regrettable" from the perspective of the party, amid rumors Chu had earlier demanded Lo's withdrawal from the race.
Huang said that polls had shown Lo lagging behind the party's other prospective candidates, leading the KMT's electoral strategy committee to rule out Lo "in principle."
However, Huang added that the party would choose the candidate that had the best chance of winning the marginal mayoral race, and that opinion polling could play a role in the selection process.
Lo, a combative critic of the ruling Democratic Progressive Party (DPP) who had already embarked on a 1,000-kilometer campaign walking tour of Taoyuan, said his willingness to secure the KMT's nomination remained unchanged.
In a social media post announcing his candidacy, Lo said he would resign as KMT deputy secretary-general with immediate effect in order to "maintain neutrality," and also vowed to respect the outcome of the party's selection process, whether that be through a primary election, internal coordination, or on the basis of opinion polling.
As to why he had begun campaigning prior to receiving the blessing of party heavyweights, Lo said that his walking tour of Taoyuan had been aimed at exchanging views with local residents on a range of governance issues.
He added that he would continue to consult with elected local government officials, opinion leaders, and civil society groups.
At a press conference later on Wednesday, Lo said he had long-established ties to Taoyuan, noting that he had served as an adjunct associate professor at the city's Chung Yuan Christian University in 2014, and had also been responsible for supervising Taoyuan City government policy-making as Presidential Office deputy secretary-general between 2012 and 2013.
In a radio interview Wednesday, Taoyuan-based Legislator Wan Mei-ling (萬美玲), who has also been tipped as a potential KMT candidate for mayor, said that the only thing that mattered was winning the election.
Fellow lawmaker Lu Ming-che (魯明哲), meanwhile, called for unity regardless of who was selected as the KMT's candidate, saying that success in November would require the full backing of all party members.
Lu, who has polled highest among prospective KMT candidates with a 20 percent approval rating, dismissed a tilt at the mayoralty, noting that the party's nominee would need at least 50 percent of the public support to make it into office.
Meanwhile, incumbent Taoyuan Mayor Cheng Wen-tsang (鄭文燦) of the DPP, whose second and final four-year term will end late this year, said Wednesday that the final choice of the ruling party's candidates for the mayoral elections in Taoyuan, Taipei, and New Taipei is likely to be unveiled in May or June.