Independent Legislator Freddy Lim survives recall vote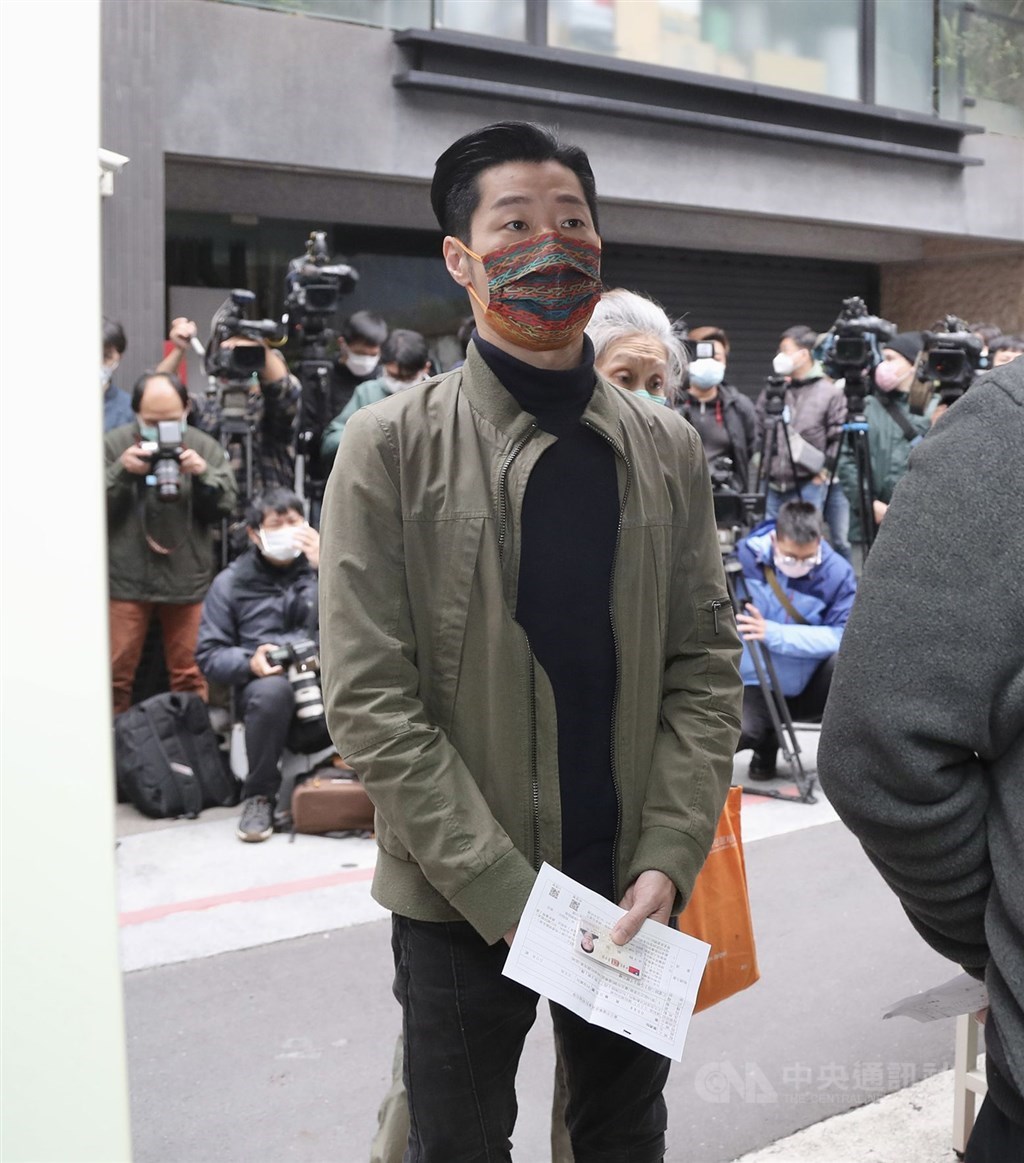 (Click here to read the updated story)
Taipei, Jan. 9 (CNA) Independent Legislator Freddy Lim (林昶佐) survived a recall election in Taipei's fifth electoral district Sunday after the number of votes in favor of the recall fell just short of the required threshold.
There were 235,024 eligible voters in Sunday's vote, meaning Lim would have been ousted if more than a quarter of them, or 58,756, backed the recall motion, and those in favor of the recall exceeded those against it.
In the end, 54,813 voters supported the recall initiative, or about 56 percent of the total, against 43,340 who opposed it, according to unofficial Taipei City Election Commission figures for all 218 polling stations.
Turnout was 41.93 percent, not high enough to get the number of votes needed to end Lim's stint as a legislator.
The push for a recall came following a domestic COVID-19 outbreak that began in May, with Wanhua at the center of the surge.
Lim was criticized for siding with the central government rather than standing up for his constituents when a government official tried to absolve the central health authorities of responsibility for the outbreak by saying it originated in Wanhua, in effect blaming Wanhua for the surge.
He also took heat when he appeared at a Huannan Market press event in early June with central government officials after an outbreak occurred there and was accused of showing little concern for the market except at election time or for a photo op.
Lim, 45, was re-elected with 81,853 votes in 2020 to a second legislative term as an independent, after taking the seat for the opposition New Power Party with 82,650 votes in 2016. His margins of victory were 3 and 4 percentage points, respectively.
Before becoming a politician, he gained international fame as the lead vocalist of the heavy-metal band Chthonic and was known as an activist for Taiwan independence.