REFERENDUMS 2021
/
Pork, nukes & reefs: DPP, KMT square up ahead of referendums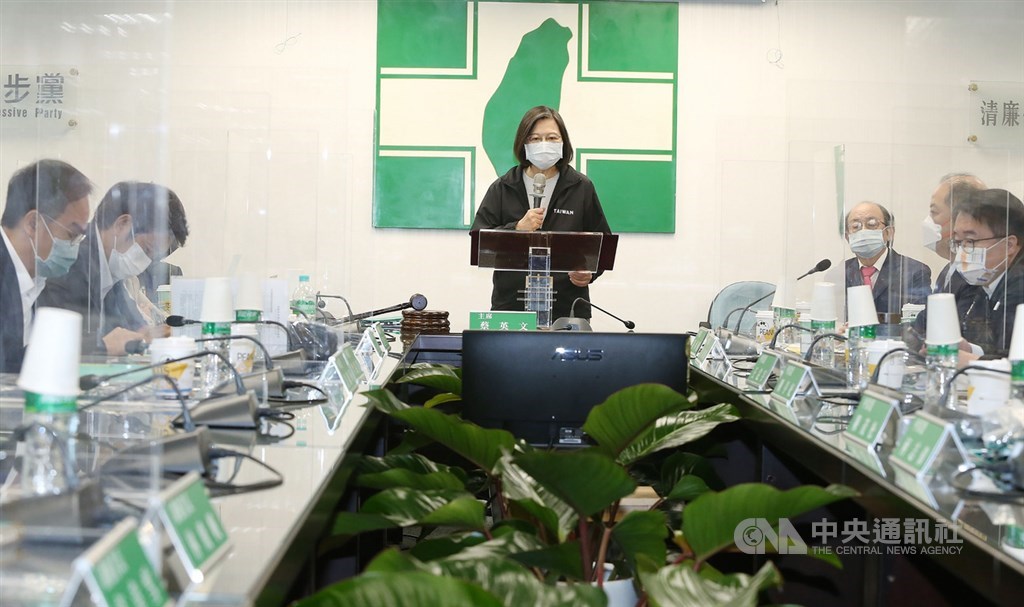 Taipei, Oct. 27 (CNA) The ruling Democratic Progressive Party (DPP) and opposition Kuomintang (KMT) traded blows on pork imports, nuclear power and coral reefs this week, as campaigning for four Dec. 18 plebiscites gathered pace.
The KMT has backed motions in favor of a ban on pork products containing ractopamine and restarting work on the long-mothballed Fourth Nuclear Power Plant in New Taipei.
The Legislature's largest opposition party has also campaigned in support of the two remaining votes regarding protecting a coral reef in Taoyuan and allowing for referendums to be held on the same day as major elections
In keeping with the highly politicized nature of Taiwan's referendums, the DPP, led by President Tsai Ing-wen (蔡英文), has lined up in opposition to each proposal.
Tsai is set to begin a nationwide tour Saturday urging voters to vote "no" on Dec. 18, joined by Vice President Lai Ching-te (賴清德) and Premier Su Tseng-chang (蘇貞昌).
Urging the DPP rank and file to spare no effort in corralling the "no" vote as she announced the cross-country campaign Wednesday, Tsai accused the KMT of hindering national development and playing party politics.
The president defended her administration's Jan 1. decision to ease restrictions on pork imports containing the feed additive residue ractopamine, saying it had furthered the country's global economic links.
She also hit out at a KMT-backed proposal to overturn an amendment regarding election dates passed by the DPP-controlled Legislature in 2019.
The amendment, which banned the holding of referendums on the same day as major elections, had encountered opposition over concerns it would reduce turnout at future referendums.
But Tsai said same-day elections would bring a return to "chaos" -- a likely reference to November 2018, when local elections and referendums held on the same day left long queues of voters still waiting to cast their ballots after the polls closed at 4 p.m.
The two remaining KMT-backed referendums are concerned with the protection of a coastal algal reef in Taoyuan, initiated by environmentalist Pan Chong-cheng (潘忠政), and a vote on the fate of the mothballed Fourth Nuclear Power Plant, which was initiated by advocate Huang Shih-hsiu (黃士修).
Asked to comment on Tsai's remarks, KMT leader Eric Chu (朱立倫) said, without elaborating, that the DPP's attempt to win the referendums reflected its "self-interest, ideology, and [political] calculation."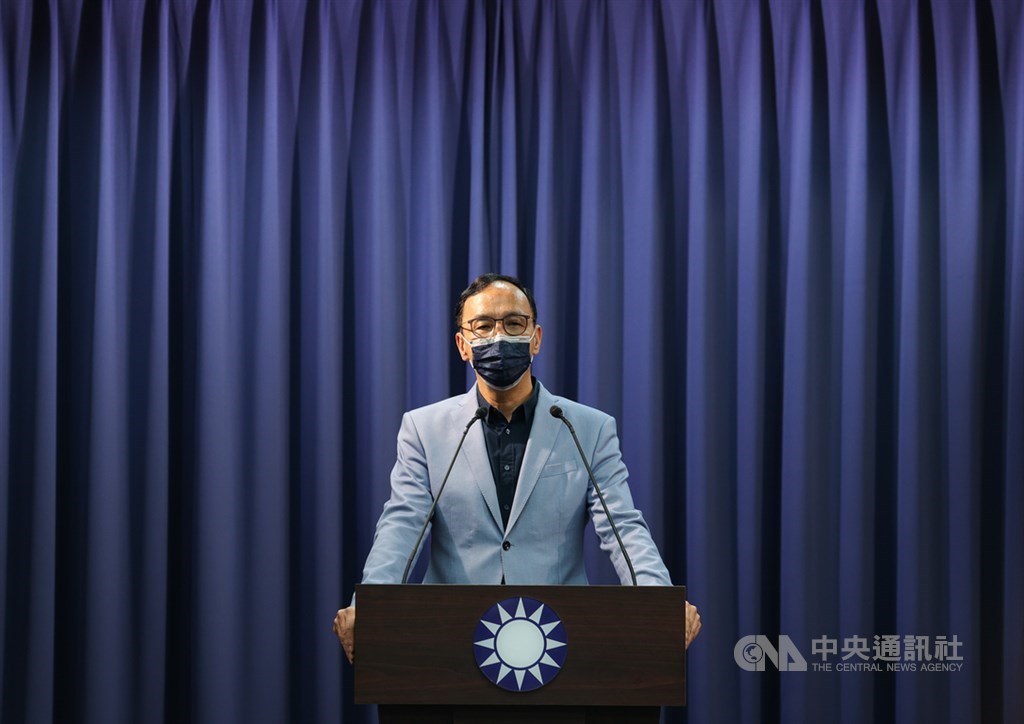 Chu, who took charge of the KMT in early October, said the party would also embark on a series of activities to campaign for votes in favor of all four referendum proposals, including a large rally scheduled for Dec. 12 on Ketagalan Boulevard.
The party is preparing to organize more than 1,000 talks nationwide in the lead up to the referendum to promote the passage of the four proposals, according to the KMT.
View All