Lithuania to open trade office in Taiwan this fall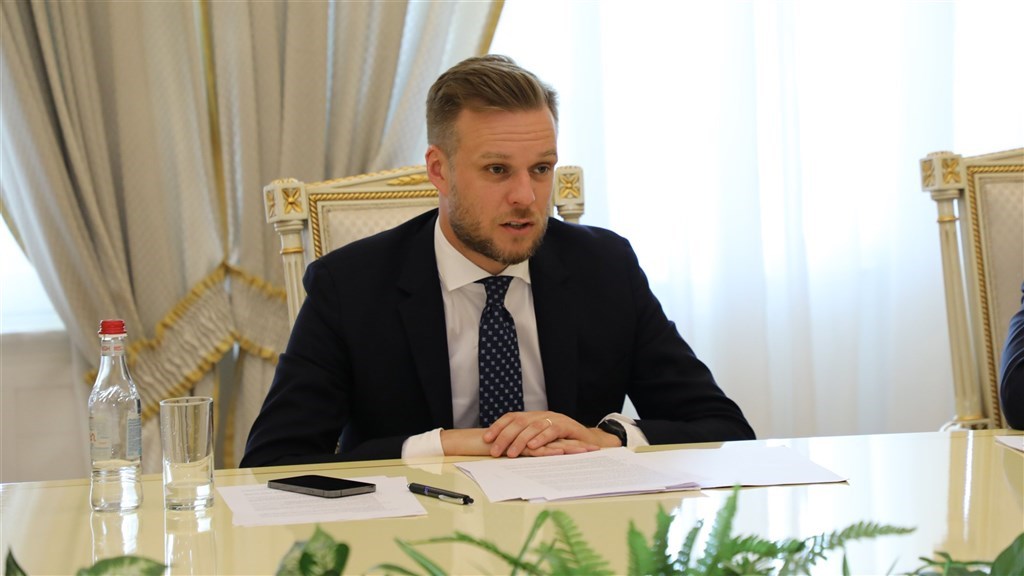 Taipei, July 20 (CNA) Coming on the heels of Taiwan's announcement that it will open a representative office in Lithuania, the Baltic state reciprocated on Tuesday by confirming that it plans to set up a trade office in Taipei this fall.
In a Twitter post on Tuesday morning, Taiwan President Tsai Ing-wen (蔡英文) announced plans to open a de facto embassy in Lithuania, which she said would help to "strengthen cooperation with our democratic partner."
In response, Lithuanian Parliament member Dovilė Šakalienė hailed the news as "a beautiful morning" in bilateral relations, that will allow Lithuania and Taiwan "to become even closer friends."
"We are both small democratic states, both neighbored by bloody authoritarian regimes, but both not easily intimidated," said Šakalienė, a vocal critic of Beijing who serves as a co-chair of the Interparliamentary Alliance on China.
Meanwhile, in a press release on Tuesday morning (Vilnius time), Lithuania's Ministry of Foreign Affairs formally announced that it is planning to open a trade office in Taiwan this fall.
The establishment of the office conforms with the government's "goal of diversifying Lithuania's export markets, and (seeking) new partners among democratic states in the Indo-Pacific region," the statement said.
Aside from setting out Lithuania's own plans, the ministry also revealed that Taiwan's representative office in Vilnius will open sometime this summer, once the office's head has arrived to take up the position.
Taiwan had previously declined to offer a timeframe for the office's opening.
The statement, meanwhile, went on to note that Taiwan has representatives in 74 countries, including 18 in the European Union, while adding that "the country" currently has a representative in Riga, Latvia who is responsible for all three Baltic states.
Regarding the reciprocal moves, the Lithuanian ministry said it was interested in expanding cooperation with Taiwan, particularly in the development of economic relations and cultural exchanges.
"The Taiwanese representative office in Vilnius will undoubtedly contribute to the promotion of closer people-to-people contacts between Lithuanians and Taiwanese, and better mutual understanding," it said.
In remarks earlier Tuesday, Taiwan Foreign Minister Joseph Wu (吳釗燮) noted that the new representative office will be the country's first in Europe to include "Taiwan" in its official name.
Taiwan typically uses "Taipei" in the names for its foreign missions in countries with which it does not have diplomatic relations, likely due to host countries' preference to avoid sovereignty implications.
In a sign of the countries' warming ties, Lithuania pledged last month to donate 20,000 COVID-19 vaccine doses to Taiwan, citing the need for "freedom-loving people" to look out for each other.