Taiwan, U.S. to discuss vaccine import, export simplification: President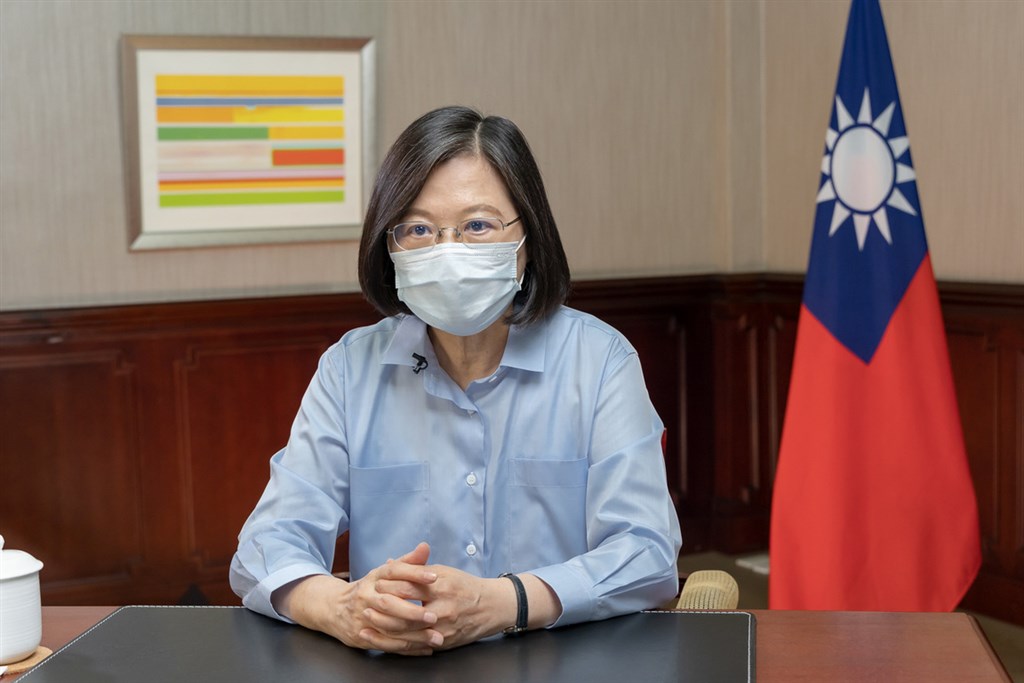 Taipei, June 29 (CNA) Taiwan and the United States will discuss the simplification of vaccine import and export procedures during upcoming trade talks on Wednesday, President Tsai Ing-wen (蔡英文) said Tuesday.
In a public address livestreamed on social media platforms on the eve of the trade talks, Tsai said one of the important items on the agenda is "simplifying vaccine import and export procedures."
Cooperation in this area will give a big boost to Taiwan's battle against COVID-19, Tsai stressed, adding that the better Taiwan controls the outbreak, the more it can contribute to the prosperity of the Asia-Pacific region.
The trade negotiations on Wednesday, under the Trade and Investment Framework Agreement (TIFA) mechanism, will be the 11th edition between the two sides since 1995.
Signed in 1994, the TIFA serves as a platform for advancing trade and investment interests between Taiwan and the U.S.
The two sides have alternated in hosting the previous 10 high-level talks, until they were suspended by the Trump administration in 2017, reportedly due to U.S. displeasure with Taiwan's trade restrictions on some American agricultural products.
Last Friday, the relevant agencies in Taiwan and the U.S. simultaneously announced that the TIFA talks will be resumed on June 30, albeit virtually due to the pandemic.
In a phone interview, John Deng (鄧振中), Taiwan's Trade Representative, told CNA that Taiwan has two main goals in the revived TIFA talks.
These include the deepening of Taiwan-U.S. relations amid international power plays and the signing of a bilateral free trade agreement with the U.S., he said.
Meanwhile, Taiwan's Executive Yuan, which oversees the Office of Trade Negotiations, announced Tuesday that Yang Jen-ni (楊珍妮), Deng's deputy, and Assistant U.S. Trade Representative for China Affairs Terrence McCartin will head the two delegations to the TIFA meeting.
The meeting on Wednesday morning will reportedly focus on bilateral trade cooperation and economic recovery in the post-COVID-19 era.
The main items on the agenda include intellectual property rights, digital trade, medicines and medical equipment, trade facilitation, transparency in regulations, investment, supply chains, the non-market economy, financial services, labor rights and welfare, as well as environmental protection, it said.
A press conference will be hosted by Deng at 4:30 p.m. on Wednesday to detail the results of the TIFA meeting, according to the Executive Yuan.
President Tsai Ing-wen's full address on the government's efforts to tackle the spread of COVID-19 and the upcoming TIFA talks, in Chinese. Courtesy of the Presidential Office