Japan may be willing to help maintain Taiwan Strait peace: experts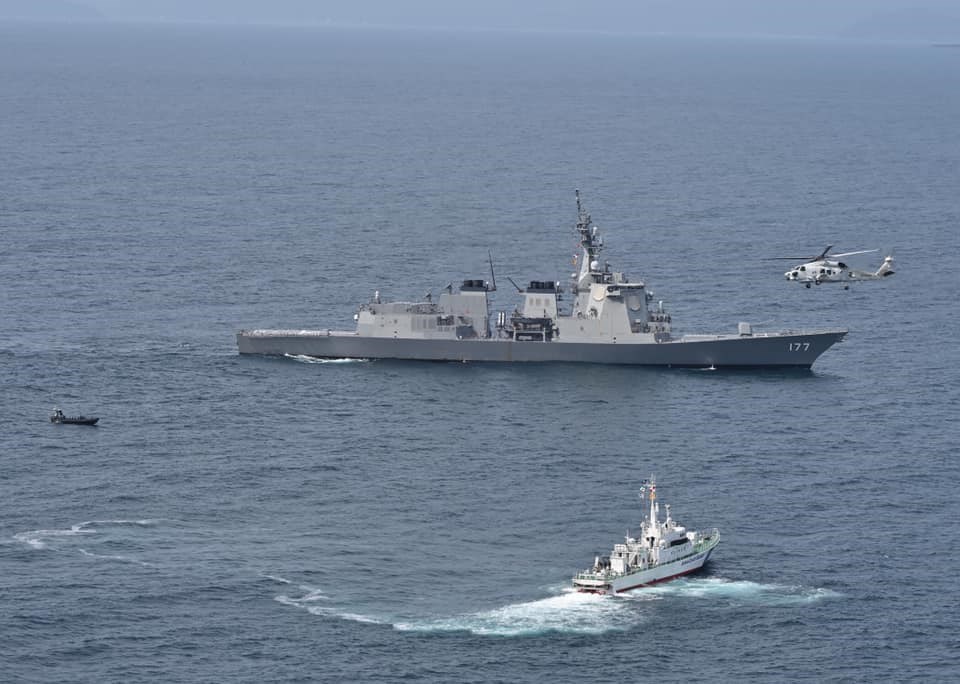 Taipei, June 17 (CNA) Japan's decision to mention the importance of stability in the Taiwan Strait in its upcoming annual defense report for the first time shows that Tokyo is standing beside the United States and may be willing to help maintain cross-strait peace, scholars said on Wednesday.
Citing a draft of the document, Japanese media reported on Wednesday that Tokyo is doing so as China's military pressure on Taiwan intensifies.
"The stability of the situation surrounding Taiwan is important for the security of Japan and the stability of the international community," said the draft of the white paper, which is set to be formally brought forward at a Cabinet meeting and released in July.
Though Japan did not specifically point out that it will help defend Taiwan in case of a Chinese invasion, experts say it is still a major milestone to see Japan mentioning Taiwan in its upcoming defense report, a move that shows Tokyo is now taking a clearer strategic stance in terms of cross-strait issues.
Su Tzu-yun (蘇紫雲), a senior analyst at the government-funded Institute for National Defense and Security Research (INDSR), said Japan used to uphold a rather conservative and cautious diplomatic approach, particularly on China affairs, but since Yoshihide Suga succeeded Shinzo Abe in late August last year as Japan's new prime minister, it has been taking a clearer stance on the Taiwan issue.
This is because Japan is beginning to realize that maintaining cross-strait peace and security is of paramount importance to Japan's own safety, Su said.
After all, Su said, Japan depends on imports for more than 90 percent of its primary energy and its trade with Europe also relies on traveling through the Taiwan Strait and the South China Sea.
Kuo Yu-jen (郭育仁), a professor at National Sun Yat-sen University's Institute of China and Asia-Pacific Studies in Taiwan, agreed.
Kuo noted that Tokyo's decision to mention the Taiwan Strait in its defense report came after Prime Minister Suga and U.S. President Joe Biden underscored in April "the importance of peace and stability across the Taiwan Strait" in a joint statement.
It marked the first time in 52 years that the leaders of Japan and the U.S. have referred to Taiwan in a joint statement.
While it is common practice for the U.S. to conduct military exercises near the Taiwan Strait, Japan has never done so due to fear of angering China, Kuo said.
The reference to Taiwan in its defense paper suggests that Tokyo might have reached a consensus with Washington on issues concerning the maintenance of peace across the Taiwan Strait, Kuo told CNA.
It is likely that the U.S. military and Japan's Self-Defense Forces (SDF) will beef up joint exercises for that purpose, he said.
In the longer term, Japan may also include maintaining Taiwan Strait stability in its national defense policy guidelines and make preparations accordingly, he added.
Sharing a similar view with Kuo, Su told CNA that the conventional view of Japanese maritime force is restricted to 1,000 nautical miles from its coast.
Japan, however, has been redefining its maritime defensive perimeter so that it can significantly increase its power projection capacity to deploy forces outside its territory, Su said.
This is exemplified by the fact that Japan's SDF has been building amphibious transport dock ships and bought F-35B fighters from the U.S. that can take off from the flight deck of amphibious assault ships, he added.