Taiwan condemns convictions of Hong Kong democracy activists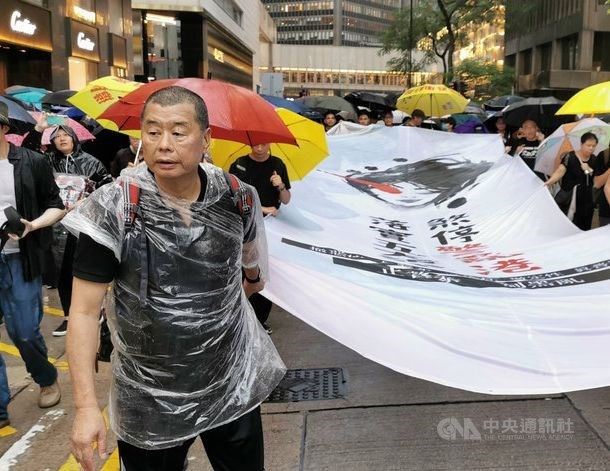 Taipei, April 1 (CNA) Taiwan on Thursday condemned Beijing for infringing on Hong Kong people's freedom of peaceful assembly after seven prominent pro-democracy campaigners in the special administrative region were convicted of unlawful assembly relating to a series of anti-government protests in 2019.
The Presidential Office expressed regret and condemnation over a Hong Kong court decision that media tycoon and Apple Daily chief Jimmy Lai (黎智英) and 82-year-old Martin Lee (李柱銘), chairman of the Democratic Party -- Hong Kong's largest and most popular political party -- along with five others, were found guilty of organizing and participating in an unauthorized march in 2019.
The march was against a proposed extradition bill that would have allowed criminal suspects to be extradited from Hong Kong to mainland China for trial.
Presidential Office spokesman Xavier Chang (張惇涵) said Taiwan will closely monitor developments regarding the matter, condemning the Chinese authorities for continuing to infringe upon Hong Kong's democracy and human rights and restricting the people's right to assembly.
Chang also called on Beijing to embark on dialogue with the Hong Kong people to settle their disputes and allow Hong Kong society to return to normal.
Cabinet spokesman Lo Ping-cheng (羅秉成), for his part, said he was shocked and sorry to hear the news of the convictions.
The 2019 protests, aimed at seeking greater democratic rights and freedom in Hong Kong, have gained wide support from around the world, Lo said, adding however, that due to China's suppression, there has been significant retrogression in Hong Kong's democratic development.