Lithuania mulling expanded links with Taiwan: report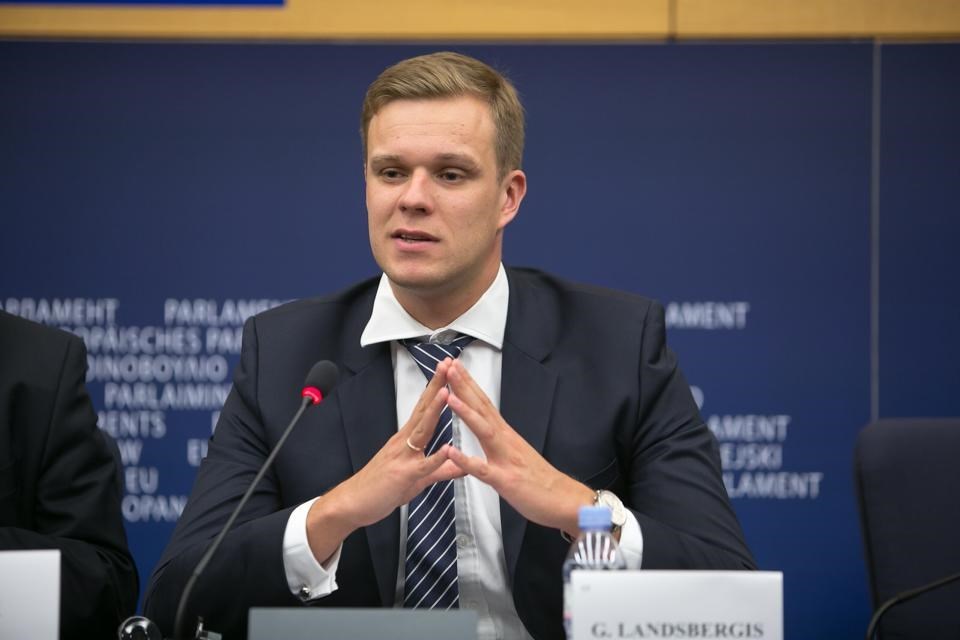 Taipei, March 3 (CNA) Lithuania is considering leaving the Beijing-initiated "17+1 forum" and building its links with Taiwan, according to a news report in the Baltic country.
Lithuanian Radio and Television (LRT) on Tuesday cited the country's Foreign Minister Gabrielius Landsbergis as saying that the 17+1 platform between Beijing and Eastern Europe had brought Lithuania "almost no benefits."
"I am not saying that we are leaving and it's the end, but we should really consider what is the useful way of building a relationship with China," Landsbergis was quoted as saying.
Landsbergis said the 17+1 platform is dividing Europe, because countries have different positions on China.
The 17+1 forum was initiated by Beijing in 2012 to promote business and investment relations between China and 17 other countries, 12 of which are members of the European Union.
In February, however, Lithuania parliament's Foreign Affairs Committee agreed that the country should leave the platform.
Žygimantas Pavilionis, the committee's chairman, said Lithuania should focus on working with democratic countries, as China is aiming to take over strategic infrastructure in the European region, according to the report.
"Why should we embroil ourselves in these risks?" Pavilionis was quoted as saying.
Lithuania now plans to expand relations with Taiwan by opening an economic representation in the country, the report said, citing Pavilionis.
In April 2020, 50 Lithuanian lawmakers and some 100 representatives from different sectors wrote to the country's President Gitanas Nauseda in support of Taiwan's participation in international organizations and the establishment of diplomatic ties with Taiwan.
Asked about the latest reported developments in Lithuania, Taiwan's Foreign Ministry spokesperson Joanne Ou (歐江安) said the ministry had no additional information on the matter and did not wish to comment on Lithuania's foreign policy.
Taiwan, however, has always been open to making friends with other countries and would welcome any initiatives on deeper relations with Lithuania, she said.