CORONAVIRUS
/
Swedish TV program profiles Taiwan's COVID-19 response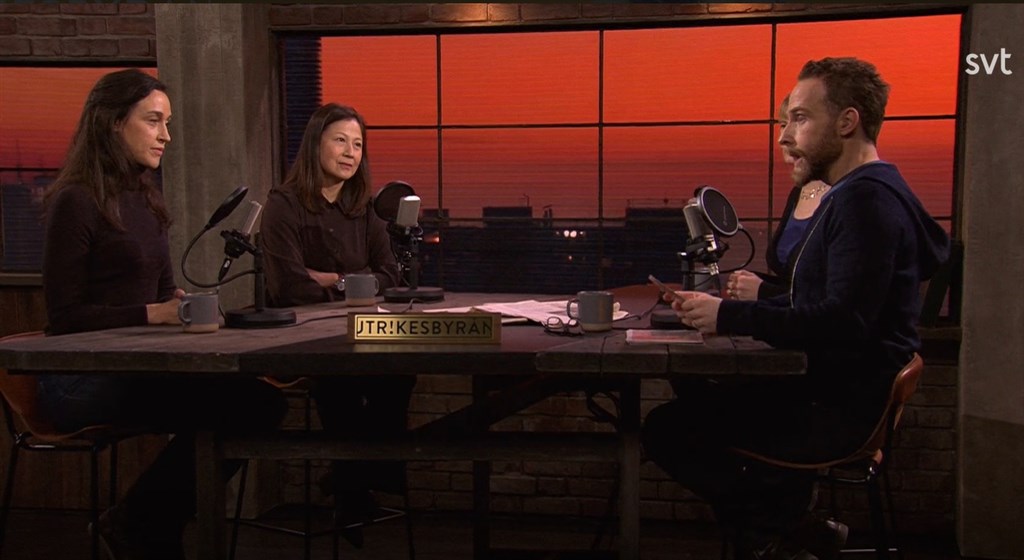 Stockholm, Feb. 23 (CNA) A Swedish television program which covers international affairs aired a new episode Tuesday examining Taiwan's successful response to the COVID-19 pandemic.
The new episode of the weekly program Utrikesbyrån ("Foreign Office"), titled "Virus-Free Taiwan," asked how the country has been able to maintain a sense of normality, and even see economic growth, at a time when many parts of the world are still suffering hardships.
It noted that Taiwan, a country of 23 million people, has reported under 1,000 COVID-19 cases to date, while Sweden, with a population of 10 million, has had over 630,000 cases and 13,000 deaths.
To illustrate the situation in Taiwan, the program showed a video of a packed concert that the Swedish entertainer DJ Alesso made during a visit to the country in November 2020.
The 30-minute episode also included interviews with two Swedish experts on China, Minister without Portfolio Audrey Tang (唐鳳), and a U.S.-based Taiwanese professor of public health.
One of the guests, China analyst Hanna Sahlberg, attributed Taiwan's success during the COVID-19 pandemic to its early preparations and the relative ease with which an island nation can control its borders.
Other speakers pointed to such factors as Taiwan's experience gained during the 2003 SARS pandemic and the self-sufficiency resulting from its diplomatic isolation as reasons for its success.
Chunhuei Chi (紀駿輝), a professor at Oregon State University, said that although Taiwan's isolation has had a mainly negative impact, in this case, it may have protected the country from missteps the World Health Organization (WHO) made during the early part of the pandemic.
China affairs expert Kristina Sandklef, meanwhile, said that aside from controlling the virus, Taiwan has managed to leverage the U.S.-China trade war and the return of Taiwanese entrepreneurs from China to maintain strong economic growth.
Taiwan also specializes in manufacturing high-tech products that have become essential during the pandemic, including home entertainment devices and technologies used for remote school and work, she said.
View All