Marchers in Taipei commemorate 228 Incident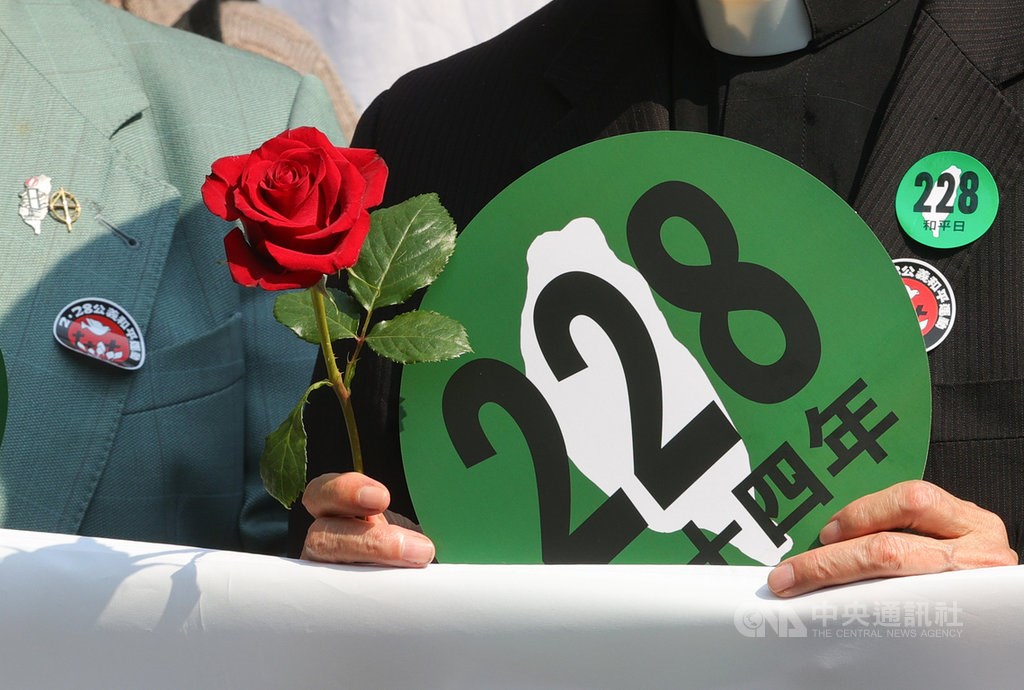 Taipei, Feb. 21 (CNA) The Taiwanese people should cherish what they have after seeing the plight of Hong Kong, Tibet and Xinjiang, an anti-authoritarianism activist said Sunday during a march commemorating the 228 Incident.
The 228 Incident was an anti-authoritarianism uprising in Taiwan that led to a bloody crackdown by the then-Kuomintang government that began on Feb. 28, 1947.
The number of Taiwanese people killed in the ensuing government suppression is estimated to be anything between 5,000 and 28,000.
Prior to the start of Sunday's march, Cheng Chu-mei (鄭竹梅), a director at the Nylon Cheng Liberty Foundation -- one of the march organizers -- said the march was a way of learning from the past and stride toward a better future.
She encouraged the Taiwanese people to express their thoughts, cherish the freedom in Taiwan and continue to work for a better Taiwan, especially in view of the situation in Hong Kong, Tibet and Xinjiang.
Cheng is the daughter of pro-democracy pioneer Cheng Nan-jung (鄭南榕), who had committed himself to seeking justice for the 228 Incident victims and died in 1989 after setting himself on fire in defense of freedom of speech.
Representatives and supporters from over 50 civic organizations participated in the annual march, first organized in 2017.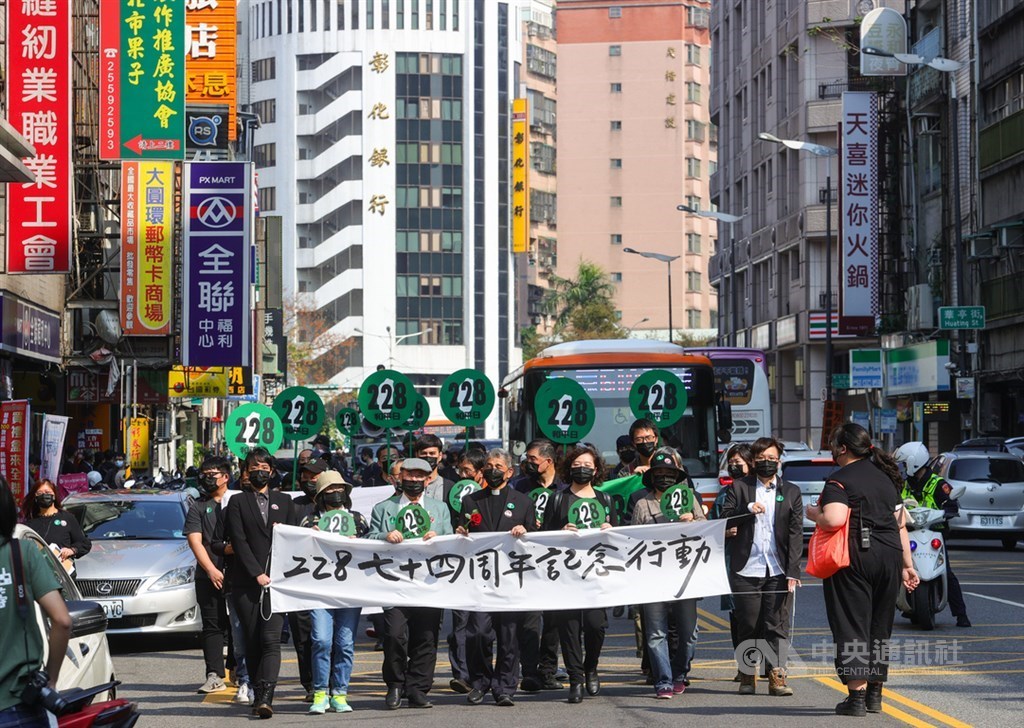 This year's theme for the march was "dismantling authoritarianism and building a new nation."
The procession started from the Tianma Teahouse in Taipei's Dadaocheng neighborhood, where the first gunshots rang out all those years ago, passed various historical sites and ended at the Executive Yuan Building, which formerly served as the headquarters of the Taiwan Provincial Government.
The participants chanted the names of some of the 228 Incident victims during the march and prayed for Taiwan's democracy after arriving at the Executive Yuan Building.