Taiwan's top envoy to U.S. attends Biden's inauguration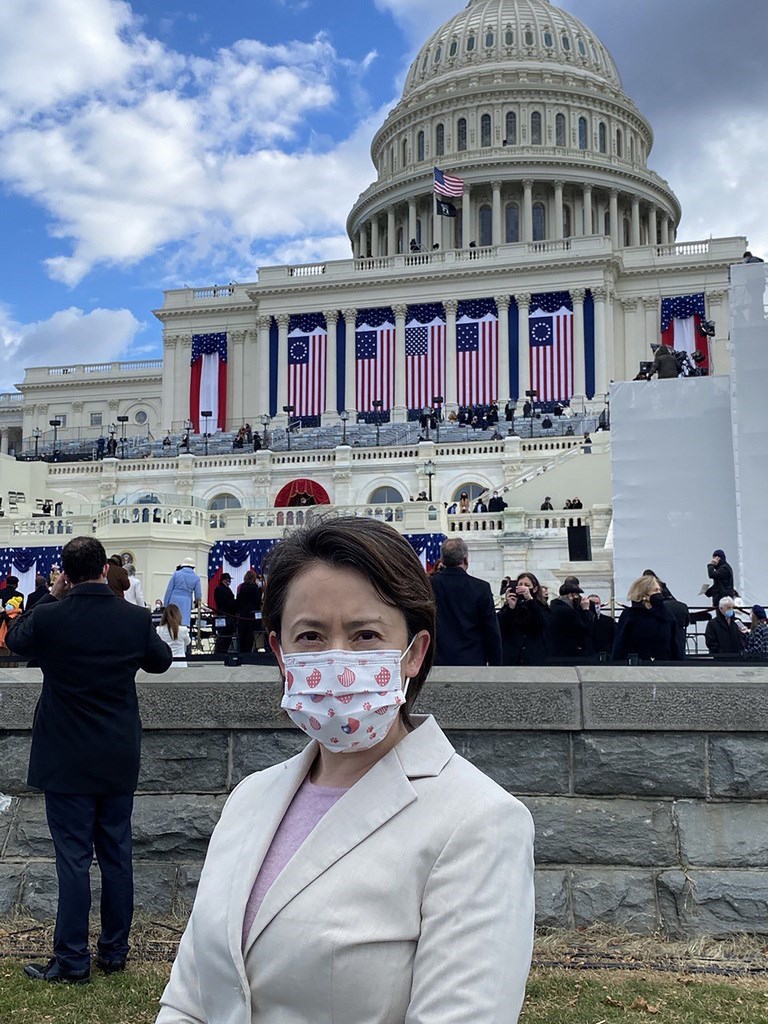 Taipei, Jan. 21 (CNA) Taiwan's representative to the United States Hsiao Bi-khim (蕭美琴) on Wednesday attended the inauguration of President-elect Joe Biden, making her the first person in that position to receive an official invitation for such an occasion since the countries severed ties in 1979.
According to a press statement issued by Taiwan's Ministry of Foreign Affairs (MOFA) late Wednesday, Hsiao was invited by U.S. Joint Congressional Committee on Inaugural Ceremonies (JCCIC) to attend the U.S. 59th Presidential Inauguration Ceremonies, representing the Republic of China (Taiwan's) government.
JCCIC is a special joint committee formed every four years in accordance with the U.S. Constitution to plan and execute the inaugural ceremonies of U.S. president-elect and vice president-elect at the Capitol.
In a video clip posted on Facebook, Hsiao said she was honored to attend the event on behalf of the people and the government of Taiwan, adding that she looks forward to working with the Biden administration to advance the mutual values and interests of Taiwan and the U.S.
Observers in Taiwan regard the attendance of a Taiwanese delegation at a U.S. presidential inauguration as an important gauge of Taiwan-U.S. relations, due to the complicated tripartite relations between Washington, Taipei and Beijing.
China sees Taiwan as part of its territory and opposes any interaction by the international community with Taiwan that can be viewed as recognizing Taiwan's sovereignty.
The U.S., which has formal ties with China, maintains unofficial relations with Taiwan.
Due to the lack of formal relations with the U.S., Taiwan's foreign mission in the country, headed by Hsiao, is designated as the Taipei Economic and Cultural Representative Office (TECRO), rather than being called an embassy.
Although this is not the first time a Taiwanese representative to the U.S. has attended a U.S. presidential inauguration, previous attendees got their entry tickets by courtesy of U.S. legislators, according to a source familiar with the matter.
This is the first time a Taiwanese top envoy to the U.S. has received an invitation from JCCIC since 1979, when the U.S. severed formal ties with Taiwan, the source said, adding that it demonstrates the close and friendly relationship between Taiwan and the Biden administration. 
It also shows that maintaining the relationship is a trend that has bipartisan support in the U.S., the source said.
The inauguration was scaled down due to the COVID-19 pandemic and members of U.S. Congress were only allowed to have one guest, making it more difficult for Taiwan to participate in the occasion, the source said.
Nevertheless, Hsiao received the invitation from JCCIC as early as last week, the source said.