New U.S. Indo-Pacific coordinator good for bilateral relations: MOFA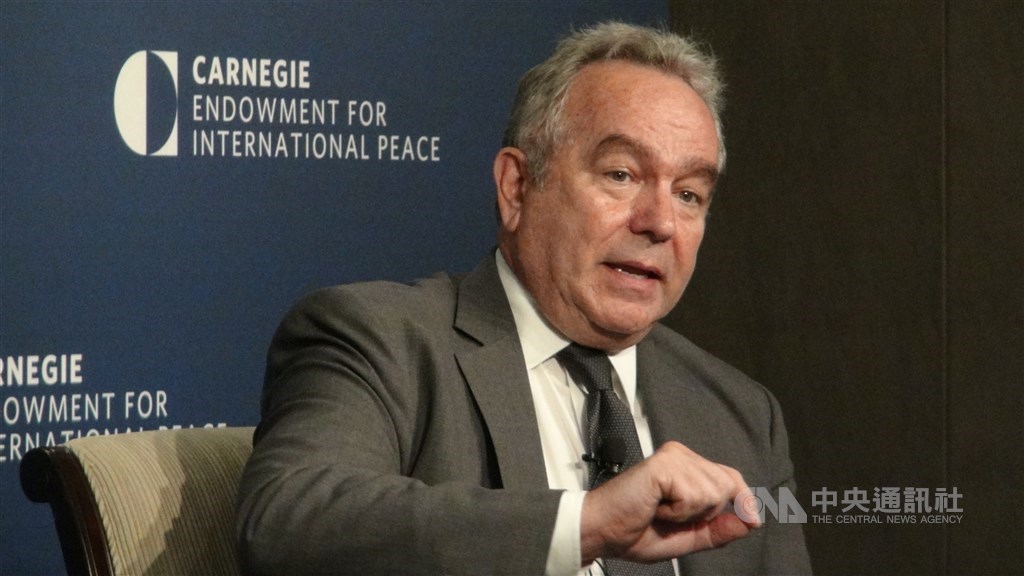 Taipei, Jan. 14 (CNA) Former U.S. Assistant Secretary of State Kurt Campbell's appointment as Indo-Pacific coordinator by U.S. President-elect Joe Biden is believed to be beneficial for Taiwan-U.S. relations, a Taiwanese Ministry of Foreign Affairs (MOFA) official said on Thursday.
"Campbell has been friendly toward Taiwan and is familiar with issues relating to cross-Taiwan Strait and Taiwan-U.S. relations," Douglas Hsu (徐佑典), head of MOFA's North American Affairs Department, said at a regular press briefing.
"I believe the appointment of such an expert on U.S. Asia-Pacific policy will have positive implications for Taiwan-U.S. relations and the overall development of the Asia-Pacific region," he said.
A day earlier, Biden's transition team confirmed to CNA that Campbell, assistant secretary of state for East Asian and Pacific Affairs in the administration of former President Barack Obama, was appointed as coordinator for the Indo-Pacific region, a new position created by Biden.
Campbell, a Democrat, is considered one of the architects of Washington's "pivot to Asia" strategy.
He has visited Taiwan at least six times and was received by President Tsai Ing-wen (蔡英文) in 2016, then-President Ma Ying-jeou (馬英九) in 2013 and then-President Chen Shui-bian (陳水扁) in 2000.
On Dec. 8, 2020, Campbell said in a videoconference hosted by Taiwan's Prospect Foundation that the U.S. should maintain close cooperation with Taiwan and reiterate its commitment to Taiwan's democracy.
Meanwhile, regarding the recently declassified U.S. Strategic Framework for the Indo-Pacific by the White House, which suggests that the U.S. should help Taiwan develop an effective asymmetric warfare strategy and the capability to defend itself, Hsu said it was consistent with the U.S.' Taiwan Relations Act.
"The document also demonstrates the long-term partnership between Taiwan and the U.S. in the areas of regional security and global cooperation," he said, adding that the partnership is expected to continue under the Biden administration, building on the existing strong foundations.
Asked about the possibility of a Taiwanese delegation attending Biden's inauguration on Jan. 20, Hsu admitted that it is getting "more difficult" for Taiwan to participate in the occasion due to the state of emergency being implemented in Washington, in addition to the COVID-19 pandemic.