U.S. envoy Kelly Craft's visit to Taiwan canceled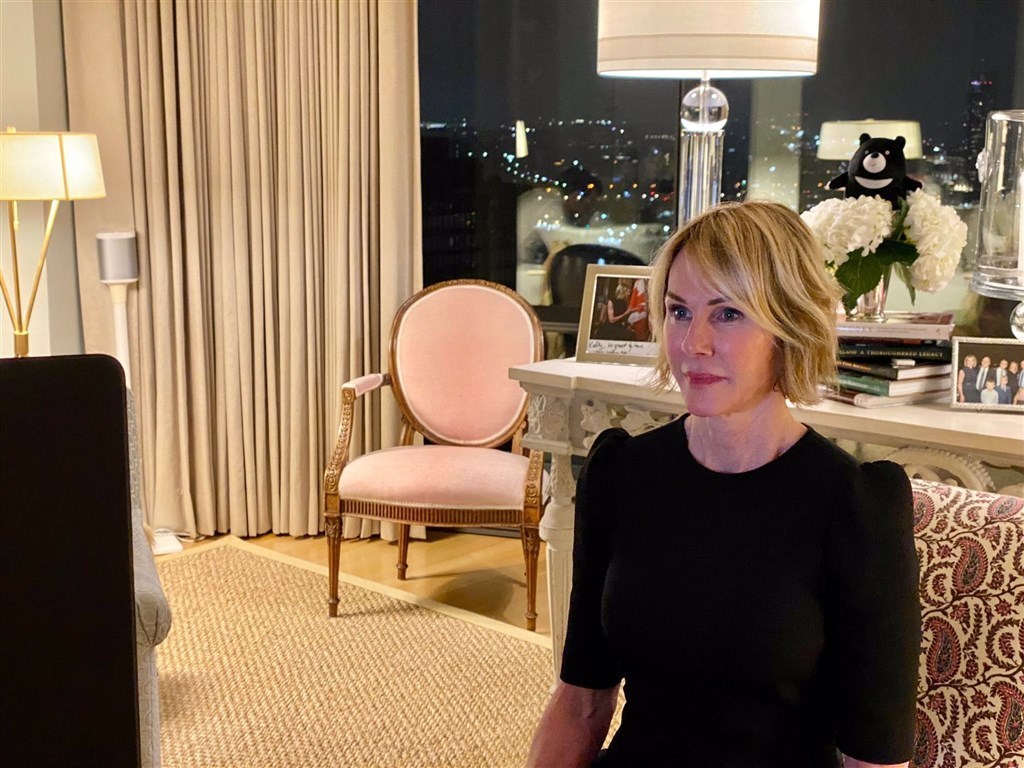 Update: Cancellation of U.S. diplomat's Taiwan trip regrettable: MOFA
Washington, Jan. 12 (CNA) The planned visit to Taiwan by Kelly Craft, the United States' ambassador to the United Nations, has been called off, Taiwan's representative to the U.S. Hsiao Bi-khim (蕭美琴) said Tuesday.
Hsiao confirmed the cancellation of Craft's trip after the U.S.State Department announced Tuesday it has canceled all visits scheduled for this week to carry out its transition duties with the incoming administration of President-elect Joe Biden.  
"We are expecting shortly a plan from the incoming administration identifying the career officials who will remain in positions of responsibility on an acting basis until the Senate confirmation process is complete for incoming officials," State Department spokesperson Morgan Ortagus said in a statement.
"As a result, we are cancelling all planned travel this week, including the Secretary's trip to Europe," she said.
Craft was scheduled to visit Taipei from Jan. 13-15 to "reinforce the U.S. government's strong and ongoing support for Taiwan's international space," her office has said.
She would have been the first incumbent U.S. ambassador to the U.N. to visit Taiwan since 1968, when George Ball visited Taiwan.
Craft was scheduled to pay a courtesy call to Taiwan President Tsai Ing-wen (蔡英文) on Thursday during her three-day visit.
She was also scheduled to meet with Foreign Minister Joseph Wu (吳釗燮) the same day and deliver a speech at the Institute of Diplomacy and International Affairs, an agency under Taiwan's Ministry of Foreign Affairs.
U.S. Secretary of State Mike Pompeo first announced Craft's visit to Taiwan on Jan. 7, after Hong Kong police arrested more than 50 pro-democracy advocates.
The announcement was met with strong opposition from Beijing, which accused the U.S. of violating the one-China principle and warned that the U.S. will pay a "heavy price for its wrongdoings."
Taiwan's government has said the trip "speaks to the strength of U.S.-Taiwan relations and demonstrates the U.S. government's continued support for Taiwan's international space."
Taiwan, whose official designation is the Republic of China, left the U.N. in 1971 when China took its place, and has since been excluded from its special agencies.