State Department lifts restrictions on U.S.-Taiwan contact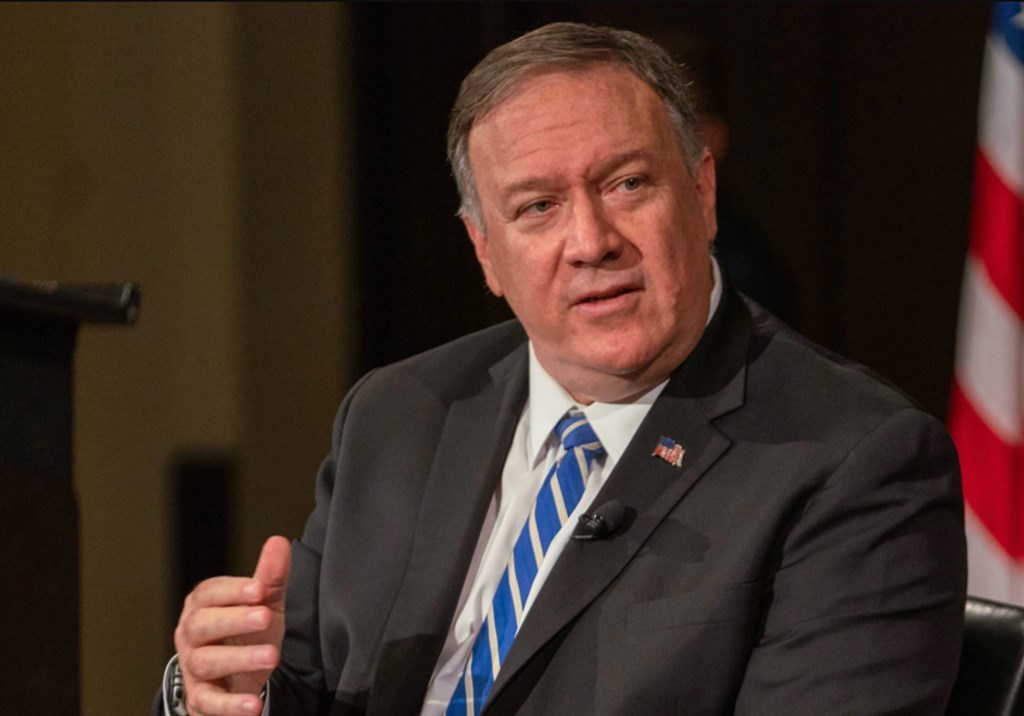 Washington, Jan. 9 (CNA) U.S. Secretary of State Mike Pompeo on Saturday announced that Washington is lifting restrictions on contacts between U.S. officials and their Taiwanese counterparts, that have been in place since Washington cut ties with Taipei in favor of Beijing in 1979.
In a statement, Pompeo said that for several decades the State Department had created complex internal restrictions on interactions with Taiwanese counterparts by American diplomats, service members and other officials.
"The United States government took these actions unilaterally, in an attempt to appease the Communist regime in Beijing. No more," Pompeo said in the statement.
"Today I am announcing that I am lifting all of these self-imposed restrictions," he added.
Pompeo also announced a decision to void all sections of the Foreign Affairs Manual or Foreign Affairs Handbook that convey authorities to regulate engagement with Taiwan via any entity other than the American Institute in Taiwan (AIT). AIT represents U.S. interests in Taiwan in the absence of official diplomatic ties.
"The United States government maintains relationships with unofficial partners around the world, and Taiwan is no exception," he said, adding that the latest statement recognizes that the U.S.-Taiwan relationship "need not, and should not, be shackled by self-imposed restrictions of our permanent bureaucracy."
In response, Taiwan's Foreign Minister Joseph Wu (吳釗燮) thanked Pompeo for the latest announcement in a tweet.
Saying that these restrictions "unnecessarily limiting our engagements these past years," Wu also expressed gratitude for bipartisan support in the U.S. Congress for passing the Taiwan Assurance Act, which advocates a review of prior bilateral engagement guidelines.
"The closer partnership between Taiwan & the US is firmly based on our shared values, common interests & unshakable belief in freedom & democracy. We'll continue working in the months & years ahead to ensure Taiwan is & continues to be a force for good in the world," Wu said in a tweet.
Meanwhile, Taiwan's top envoy to the U.S. Hsiao Bi-khim (蕭美琴) also praised the decision in a tweet, saying that "Decades of discrimination, removed. A huge day in our bilateral relationship. I will cherish every opportunity."
The U.S. government guidelines have been in place for decades since the U.S. and the Republic of China, the official name of Taiwan, terminated official diplomatic relations in 1979.
A source familiar with the practice said the guidelines had forbidden diplomats and military members from Taiwan to display their national flag at U.S. government venues, as well as all symbols of Taiwan sovereignty from being displayed on U.S. premises.
The policy has been interpreted by the U.S. Department of Defense to include military uniforms that include Taiwan's flag or the name "Republic of China."
The guidelines have seen major amendments in 1994, 2001, 2006 and most recently in 2015, the source said.
The 2015 revision stemmed from an incident in January of that year when Taiwan's representative office in the U.S. raised Taiwan's flag at Twin Oaks Estate, the former residence of Taiwanese ambassadors to the U.S.
The flag-raising ceremony was the first one held in public since Taiwan and the U.S. ended official diplomatic relations in 1979.
Facing strong protests from the Chinese embassy, the administration of former U.S. President Barack Obama revised the guidelines to forbid Taiwanese diplomats from entering U.S. Department of State facilities, prohibit the raising of Taiwan's flag at Twin Oaks and restrict any display of the flag on U.S. government property, the source said.