Taiwan-made UAV to enter production by 2024: vice defense minister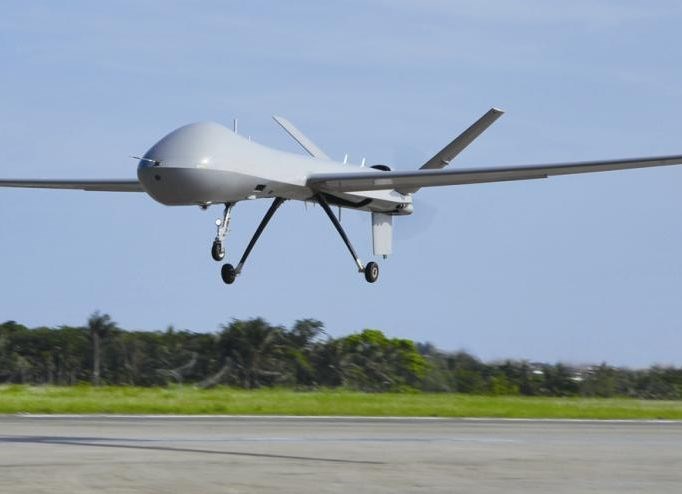 Taipei, Nov. 19 (CNA) A long-endurance unmanned aerial vehicle (UAV) developed by Taiwan will go into production by 2024, Vice Defense Minister Chang Che-ping (張哲平) said Thursday.
The Teng Yun, as the UAV is called, is still in the system integration process, with many critical parts such as its radar, being manufactured locally, Chang said during a legislative hearing in Taipei.
He said the Air Force also has to make a series of operational evaluations before the Teng Yun can enter full production.
The start of production of the UAV has been scheduled for 2024, not because of technical issues but because of procedural matters, Chang said, adding that it is a process that takes time.
Developed by the military's top research unit, the National Chung-Shan Institute of Science and Technology (NCSIST), a prototype of the medium-altitude Teng Yun UAV was unveiled in 2015 and made its first test flight in April 2018.
In late October, the unmanned aircraft accomplished a rare long-distance test flight over the ocean off the east coast of Taitung County.
According to the NCSIST, the Teng Yun can conduct both daytime and nighttime surveillance and reconnaissance missions.
During Thursday's legislative hearing, Chang was asked whether the development of an indigenous UAV was a redundant project, given that the U.S. government earlier this month announced plans to sell Taiwan four MQ-9B Sea Guardian remotely piloted aircraft and related equipment at an estimated cost of US$600 million.
In response, Chang said the American and indigenous UAV models each serve a specific purpose.
The MQ-9B is a strategic drone that can fly for long distances and has a wide range of reconnaissance capabilities, while the Teng Yun is more of a tactical-level drone, he said.
They can both be deployed to serve the military's requirements and needs, Chang said.