Taiwan demands correction of designation as 'Province of China' by IMF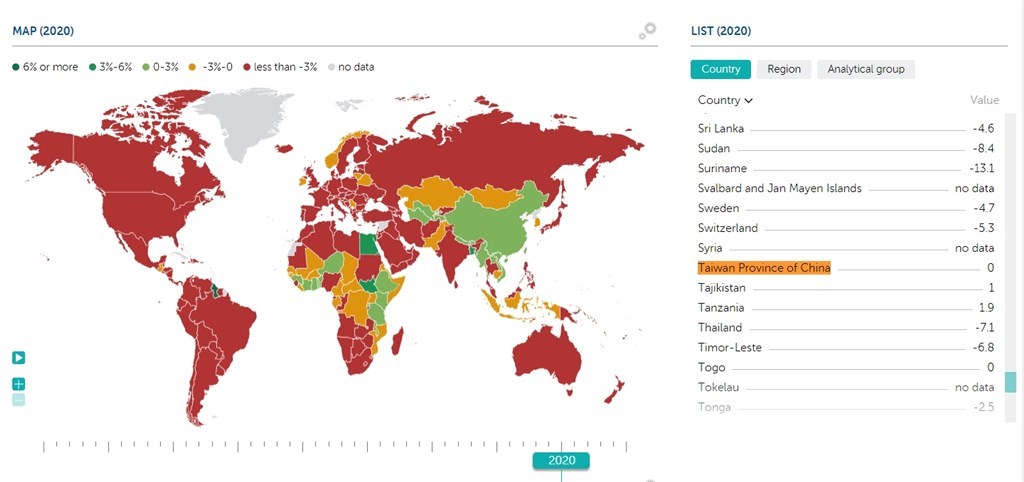 Taipei, Oct. 15 (CNA) Taiwan said Thursday that its designation by the International Monetary Fund (IMF) as a "Province of China" was regrettable, and it called for an immediate correction.
Taiwan's Ministry of Foreign Affairs (MOFA) said it has instructed its representative office in the United States to communicate its objections to the IMF.
"It is highly regrettable that the IMF has inappropriately labeled Taiwan as a 'Province of China' in its datamapper," MOFA spokesperson Joanne Ou (歐江安) said at a press briefing. "MOFA is calling on the IMF to maintain objectivity and professionalism and to immediately correct Taiwan's designation."
Ou was referring to IMF's datamapper page on countries' 2020 real GDP growth, which referred Taiwan as "Taiwan Province of China."
Nonetheless, Ou said, MOFA recognizes the separation of Taiwan's economic data from that of China on the IMF webpage, which conforms to the reality of two independent entities on each side of the Taiwan Strait.
Taiwan will continue to protest and demand correction of its designation by special agencies of the United Nations and to seek support on the matter in the international community, Ou said.
Taiwan left the U.N. in 1971 after China took its place, and has since been excluded from the U.N.'s special agencies, including the World Health Organization and International Civil Aviation Organization.
The IMF is one of the U.N. special agencies that recognize Beijing as the only legitimate representative of China.