Tsai visits Kaohsiung military bases to show support for troops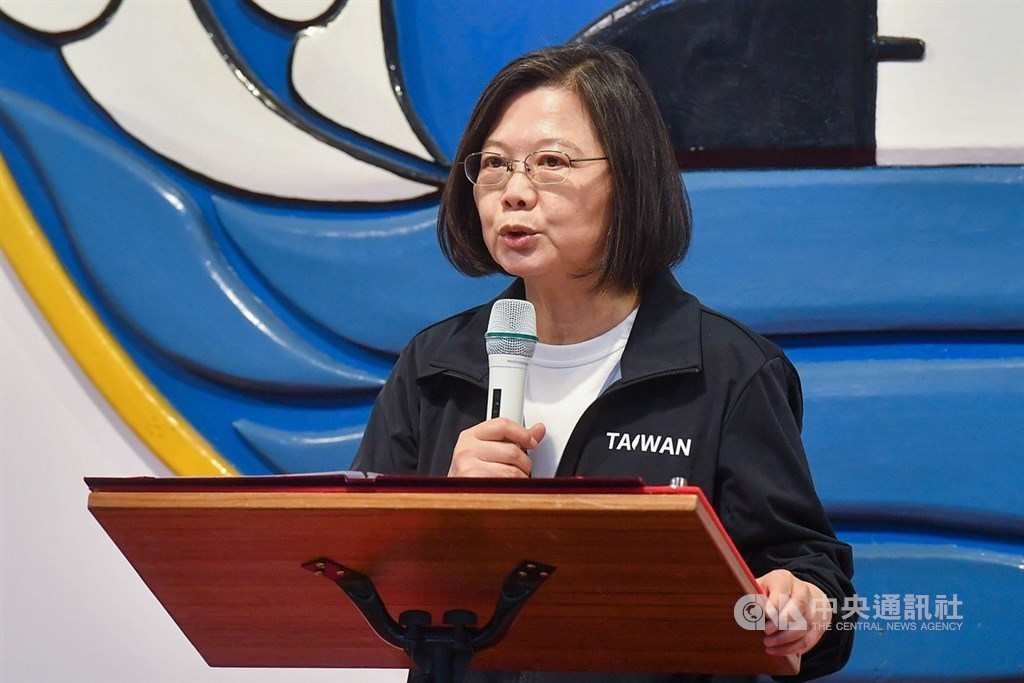 Kaohsiung, Sept. 26 (CNA) President Tsai Ing-wen (蔡英文) toured several military bases in Kaohsiung on Saturday to thank the men and women in uniform for their contributions to safeguarding the country and helping protect freedom and democracy.
The visits brought Tsai to the Air Force's 3rd Logistics Command in the city's Gangshan District, the Army's Engineer Group in Yanchao District, and the Navy's Underwater Operations Unit (UOU) in Zuoying District.
"I found that the troops I encountered today have a common feature, that is, they are all unsung heroes," she said in Zuoying.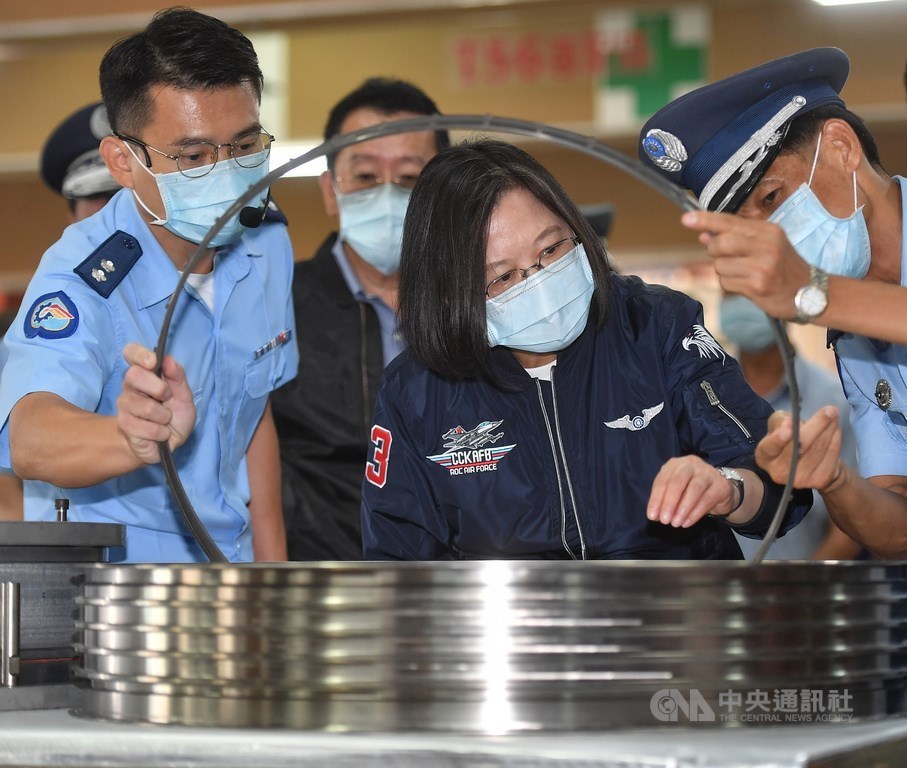 The president said that since taking office in 2016, her administration has made efforts to improve the working conditions and welfare of military servicemen.
One example, Tsai said, was a new dormitory being built at the UOU Navy base in Zuoying that will hopefully improve the living environment for officers and soldiers at the base.
The government also began the construction of a facility in Kaohsiung last year to build the country's first indigenous submarine, she said.
"The example shows that we not only just talk about it, we do it," Tsai said.
Her ultimate goal, she said, was to help improve the dignity of soldiers, so that military service can become an increasingly interesting career for young people.