Tsai pays tribute to work of outgoing Nicaraguan ambassador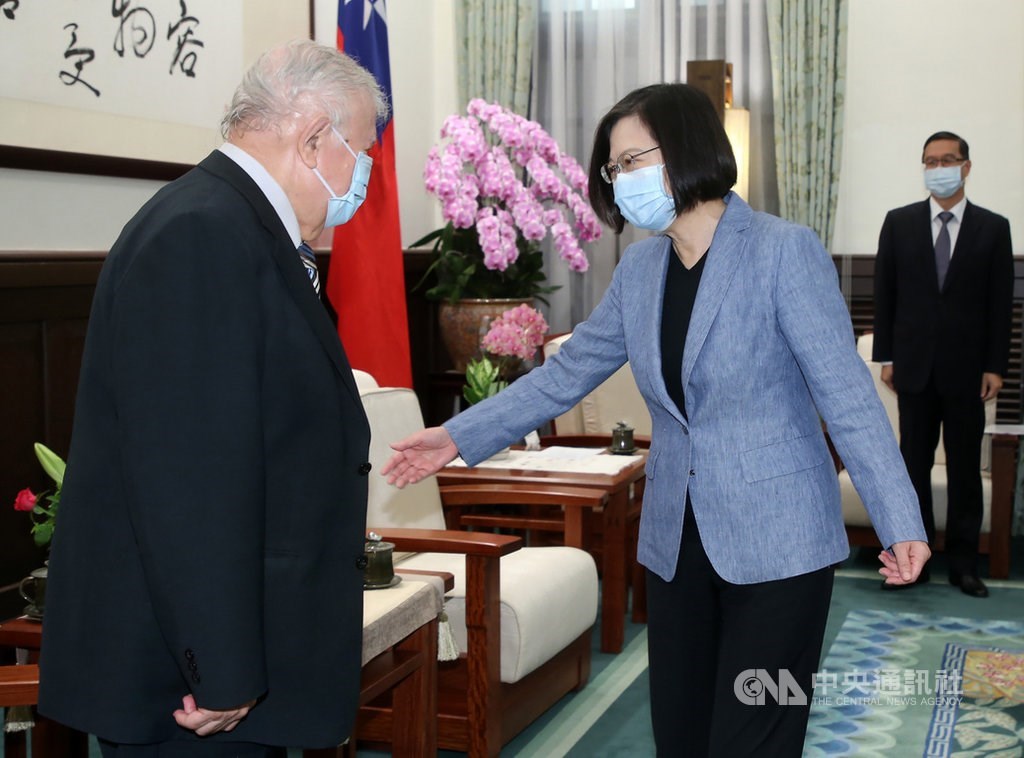 Taipei, Aug. 6 (CNA) President Tsai Ing-wen (蔡英文) on Thursday thanked outgoing Nicaraguan Ambassador William Manuel Tapia Aleman for helping to strengthen the diplomatic and cultural ties between their two countries during his 12 years of service in Taipei.
"Ambassador Tapia and Taiwan share a deep connection," Tsai said at the Presidential Office in Taipei.
She said Tapia came to Taiwan in 1963 in the first group of Nicaraguan students awarded Taiwan government scholarships, and he returned in 2008 to serve as ambassador.
During his 12 years as ambassador, Tapia frequently held activities that helped Taiwanese learn more about Nicaraguan culture, and he promoted bilateral exchanges in the areas of trade, healthcare, agriculture and technology, Tsai said.
"Last year our bilateral trade reached US$140 million, a new high, as a direct result of Ambassador Tapia's efforts to strengthen Taiwan-Nicaragua relations," the president said.
Tapia is an "important friend of Taiwan's and a model spokesperson for us in Nicaragua," Tsai said, thanking the outgoing ambassador for his longtime support of Taiwan.
"Taiwan will always be your second home," Tsai told Tapia, adding that she hopes he will have an opportunity return soon for a visit and bring friends.
On July 27, Taiwan's Ministry of Foreign Affairs (MOFA) said it has been notified by the Central American ally that a new ambassador would be sent to Taipei soon to replace Tapia.
According to MOFA spokeswoman Joanne Ou (歐江安), the Nicaraguan government said Tapia had completed his tenure as ambassador to Taiwan and would be assigned to another post, as part of his country's routine rotation of its diplomatic personnel.
Nicaragua is one of Taiwan's 15 diplomatic allies worldwide.