Former legislator Yu Mei-nu conferred National Order of Merit by France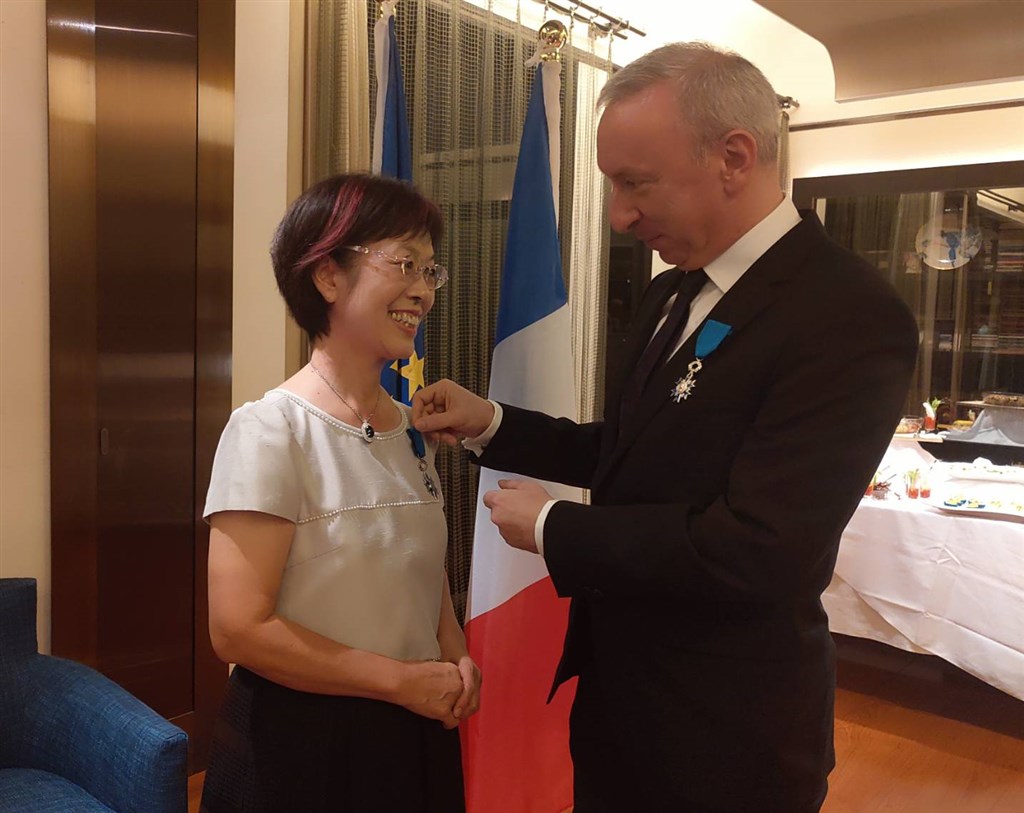 Taipei, July 9 (CNA) Yu Mei-nu (尤美女), a human rights lawyer and a former legislator of Taiwan's ruling Democratic Progressive Party, was conferred the National Order of Merit (Ordre national du Mérite), with the rank of knight, by the government of France on Thursday.
Jean-Francois Casabonne-Masonnave, head of the French Office in Taipei, pinned the medal to Yu at his official residence on behalf French President Emmanuel Macron.
"As a tireless fighter for human rights, you are faithful to your values despite all difficulties you have faced. Your values are in line with those being upheld by France -- democracy, freedom, protection of human rights," Casabonne-Masonnave said.
Yu was awarded for dedicating her career to advocating for women and LGBT rights in the past three decades.
She has backed the abolition of the death penalty in Taiwan and has been a staunch supporter of the island's same-sex marriage law, which took effect in May 2019 and made Taiwan the first Asian country to legalize same-sex marriage.
"France is a world leader in advocacies such as human rights and gender equality, and an inspiration that I look up to," said Yu at the medal awarding ceremony.
Yu, who had served as the vice chairperson of the Taiwan-France Friendship Group in the legislature, thanked the French government for recognizing her lifelong efforts and dedicated the honor to her family and her team during her stint as a legislator.
The National Order of Merit is awarded to people who have made significant contributions to France in different fields but are not eligible for the Legion of Honour, which is generally reserved for French citizens.
It has five classes: Knight, Officer, Commander, Grand Officer and Grand Cross, in ascending order of importance.