Former Premier Hau Pei-tsun dies at 100 (update)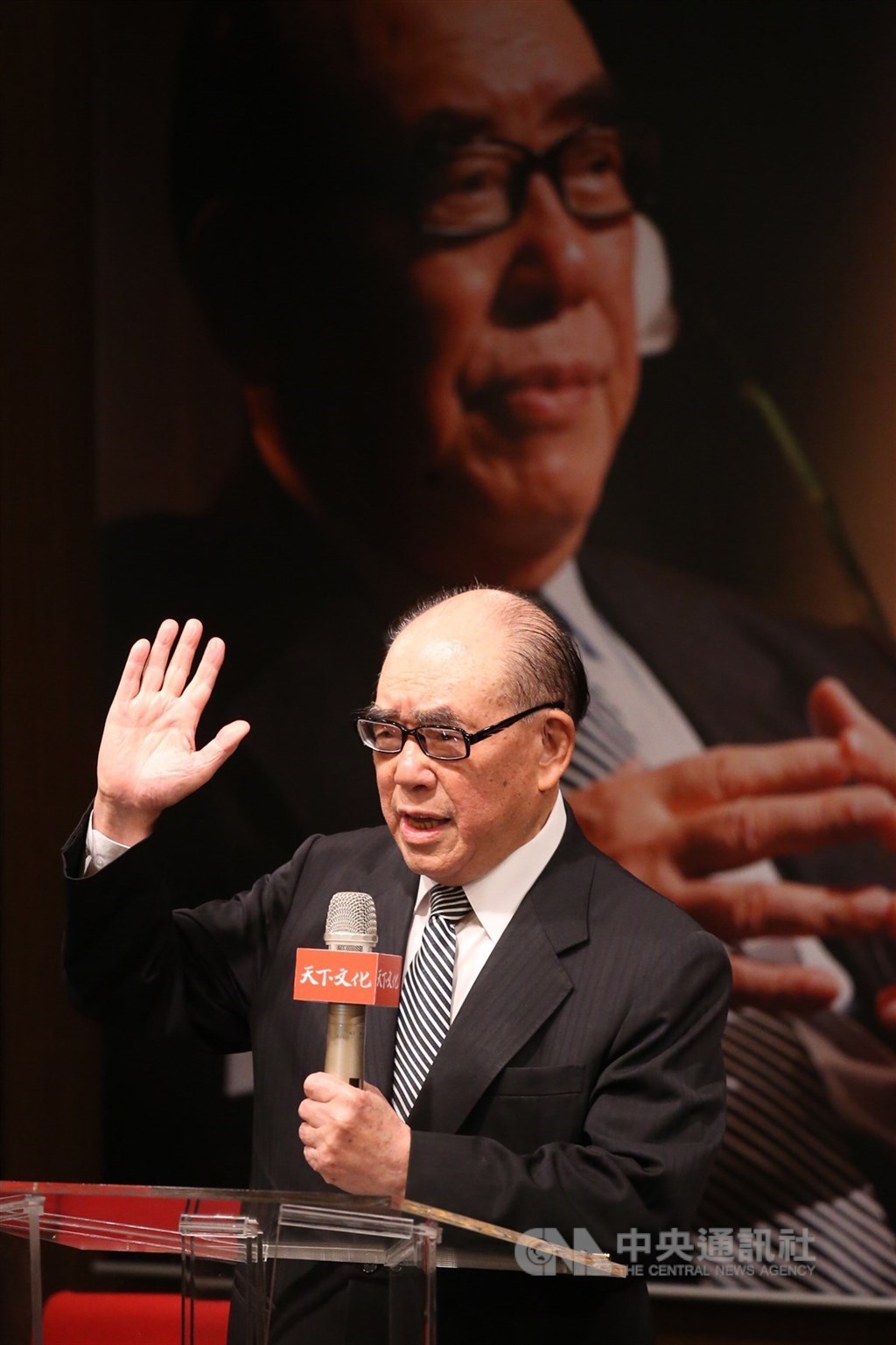 Taipei, March 30 (CNA) Former Premier Hau Pei-tsun (郝柏村) passed away at a Taipei hospital Monday at the age of 100, according to his family.
Hau passed away at 2:47 p.m. at the Tri-Service General Hospital due to multiple organ failure, according to a statement released by the office of his son, former Taipei Mayor and former Kuomintang Vice Chairman Hau Lung-bin (郝龍斌).
Before retiring as an Army general in December 1989, Hau Pei-tsun, born in August 1919 in Jiangsu Province, China, was chief of the general staff of the Republic of China (Taiwan) Armed Forces, a post he held from December 1981 until 1989, making him the longest serving chief of the general staff in the nation's history.
He then served as defense minister from 1989-1990 and as premier from 1990-1993 during the then Kuomintang (KMT) administration.
In the statement, Hau Lung-bin said his father devoted his entire life to the nation, "going through fire and water."
In light of the COVID-19 pandemic, the family will not hold a funeral service as the government is discouraging public gatherings, but will do so at a future date, Hau said.
Hau Lung-bin later told reporters that as a veteran and dedicated public servant, his father's last wish was that Taiwan will always maintain its peace and security.
"That was his life-long goal and his final wish," he said, adding that his father has always been a true hero and a role model for him.
The Presidential Office expressed deep condolences over Hau's passing, while expressing gratitude for his decades-long service to the country, both in the military and government.
The main opposition KMT where Hau served as vice chairman from 1993-1995, also mourned his death while offering assistance with funeral arrangements.
According to information released by the Ministry of National Defense (MND), Hau began his military career when he was only 16 and fought in every major battle in the nation's history during World War II and the subsequent Chinese Civil War (1945-1949).
After the ROC government moved to Taiwan following the Civil War, Hau served as an Army commander stationed on the frontline offshore island of Kinmen from 1958-1961 where he was in charge of the island's defenses during a 44-day bombardment by Chinese communist forces.
Also known as the 823 Artillery Bombardment, the campaign is regarded as a pivotal battle that helped safeguard the ROC government on Taiwan.
During his tenure as chief of the general staff, Hau devised the Han Kuang military exercises which held their first live-fire exercise in 1984. The annual drill has since become the largest annual military drill in Taiwan involving all military branches in a simulation of an invasion by Chinese forces.
Hau also helped to build a foundation for the modernization of the nation's armed forces by launching the first indigenous military systems program, leading to the development of locally-made Indigenous Fighter jets (IDFs) and a number of missile systems, the MND said in a press release.
In addition to his military achievements, Hau also served as a running mate to former Taiwan Provincial Governor Lin Yang-kang (林洋港) in an ultimately unsuccessful bid in Taiwan's first direct presidential election in 1996.