Taiwan leaders mourn French MP, a prominent advocate for Taiwan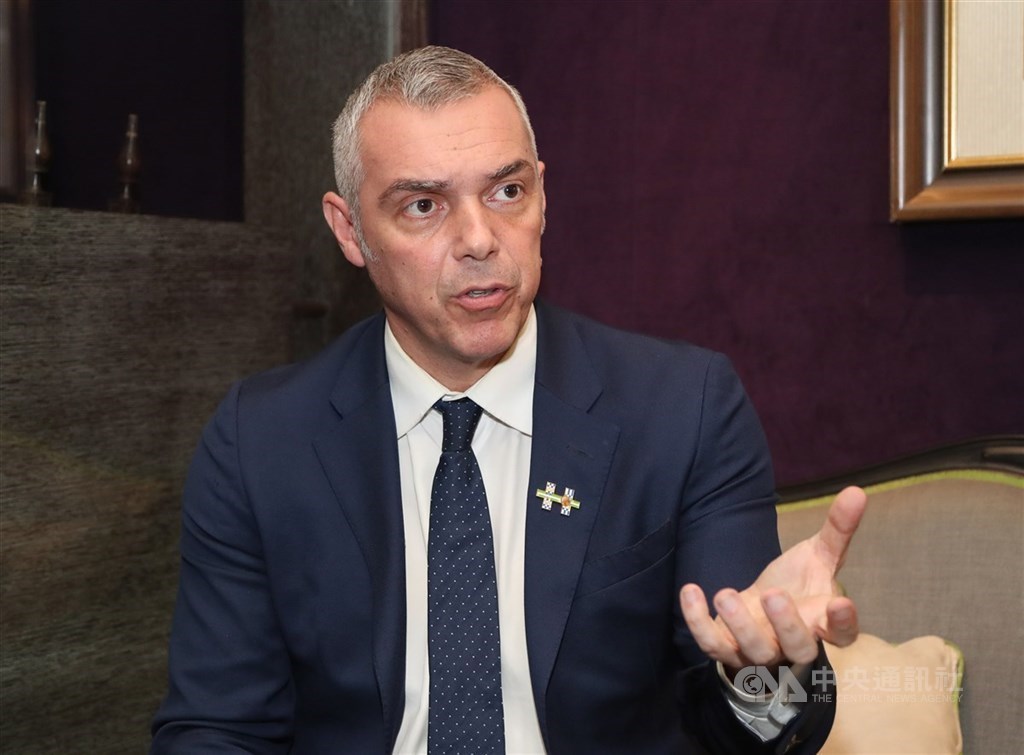 Taipei, March 30 (CNA) Jean-François Cesarini, a member of the French National Assembly and chairman of its Taiwan-France Friendship Group who died of cancer Sunday at the age of 49, was remembered by political figures in Taiwan on Monday for his support for Taiwan.
In an English-language Twitter post, President Tsai Ing-wen (蔡英文) praised Cesarini as an "outspoken supporter of Taiwan's international participation" who "will always be remembered as a man of character, courage & conviction."
Former Legislative Speaker Su Jia-chyuan (蘇嘉全), meanwhile, called the late MP -- who was elected in 2017 as a member of France's governing En Marche party -- a "friend, a defender of Taiwan-France relations and a relentless warrior."
In a Facebook post, Su said that in July 2018 Cesarini set a precedent in the two countries' relations by inviting him to visit the French parliament in his official capacity as speaker.
Following that visit, Cesarini wrote a song titled "Taiwan," in which he praised Taiwan as a country with which France shared universal human values, despite geographical and cultural differences.
When Cesarini traveled to Taiwan in September 2019, Su invited him to visit not only the Legislative Yuan but also Su's hometown in Pingtung County to "experience the warmth and beauty of southern Taiwan," Su said.
Cesarini once described Taiwan as "France's proud democratic brother in Asia," Su recalled, and he said that in light of the French parliamentarian's contributions to Taiwan, "Chairman Cesarini is likewise a brother to the Taiwanese people."
Describing his friend as a "warrior" in both his fight for democracy and against his illness, Su said he hoped the MP's spirit would continue to inspire friendship and strong diplomatic ties between Taiwan and France.
"Goodbye, my friend," Su wrote, adding that he would always remember Cesarini's smile and his "moving" song paying tribute to Taiwan.