2020 ELECTIONS
/
2020 Elections: Taichung seen as vital to national electoral victory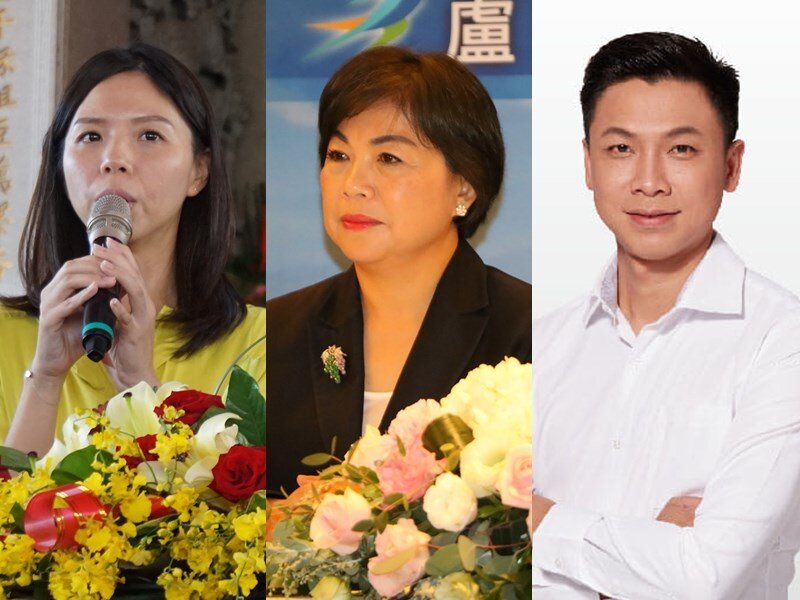 Taipei, Nov. 9 (CNA) Two months ahead of national elections, candidates from the governing Democratic Progressive Party (DPP) and opposition Kuomintang (KMT) are dusting off an old political maxim - the election's "decisive battle" will occur in central Taiwan.
Historically, the city of Taichung not only voted for the winner of the presidential election during the two terms of former President Ma Ying-jeou (馬英九) and current President Tsai Ing-wen (蔡英文), it has also handed a majority of its eight legislature seats to the party of the president.
Currently, the DPP holds four seats (Districts 1, 4, 6, and 7), while a DPP-allied independent holds one (District 3). The KMT holds three (Districts 2, 5 and 8), setting the stage for an election in which both parties believe they have a realistic chance of winning a solid majority.
In the city's most recent election, a November 2018 municipal contest, KMT mayoral candidate Lu Shiow-yen (盧秀燕) won a commanding 56 percent of votes in an upset victory against DPP incumbent Lin Chia-lung (林佳龍), while her party picked up four seats in the city council.
Despite that defeat, Chen Shih-kai (陳世凱), the spokesman for Tsai's Taichung headquarters, told CNA he expects the president's electoral strength to provide a boost for local candidates.
The DPP has also made strategic moves in individual races, Chen explained, by nominating young political novices to challenge the status quo in Districts 2 and 5, which have long been held by the KMT.
Meanwhile, KMT Taichung headquarters Chairman Yen Wen-cheng (顏文正) said he viewed Districts 1 and 3 as competitive races.
In District 3, political newcomer Hung Tzu-yung (洪慈庸) won the 2016 election as the New Power Party (NPP) nominee - a race in which the DPP did not put forward a candidate. Hung has since left the NPP to become an independent, but is seen as favoring DPP policies.
Yen said the KMT hopes to nominate Taichung Deputy Mayor Yang Chiung-ying (楊瓊瓔) to face Hung, adding that she is expected to make a decision on entering the race by mid-November.
In the rural District 1, which has long been in DPP hands, Yen said the party nominated a political novice with a farming background, making him well-suited to the constituency's voter profile.
In terms of broader electoral strategy, the DPP has announced a "Hold Taichung, Win Taiwan" alliance with the Taiwan Statebuilding Party and independent lawmaker Hung, which ensures the parties do not compete against each other in individual races.
The alliance will allow the DPP to not only defend its current four seats, but compete as a bloc to win all eight of the city's constituencies, a party representative told CNA.
However, the KMT believes widespread opposition to central government-led amendments to labor laws and LGBT issues that were voted against by large majorities in national referendums in Nov. 2018, are wedge issues the party can use to regain a majority in the city.
View All