Chinese artists must not engage in 'propaganda' in Taiwan: MAC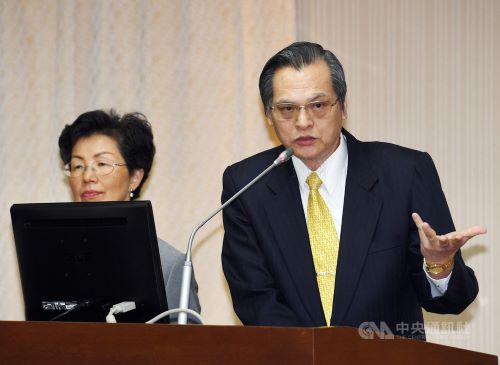 Taipei, Oct. 30 (CNA) Performances by Chinese artists in Taiwan will be halted if they are deemed to be incompatible with the purpose for which their visas were issued, Mainland Affairs Council Minister Chen Ming-tong (陳明通) said Wednesday.
Answering questions during a hearing at the Legislature's Internal Administration Committee, Chen said cross-strait cultural exchanges are important, but any Chinese citizen who intends to engage in or engages in "united front work" in Taiwan will not be allowed to enter or remain in the country.
Chen was replying to a question from lawmaker Chang Hung-lu (張宏陸) of the ruling Democratic Progressive Party, who cited a Liberty Times report about a Chinese art group that is scheduled to perform in Taiwan in November.
According to the Liberty Times, the group, sponsored by the All-China Federation of Returned Overseas Chinese (ACFROC)under the United Front Work Department of the Central Committee of the Communist Party of China, will perform in Taiwan next month, giving rise to concern that they might engage in political propaganda here.
In response, Chen said following a joint screening meeting, the government has denied entry to Liu Qi (劉奇), chief of the ACFROC culture department who leads the group, while other members of the group were granted entry to perform in Taiwan under the condition that they do not engage in activities incompatible with their visa status.
"It is important to maintain cultural exchanges between the two sides, but concerns over the possibility of politically motivated activities in Taiwan by Chinese agents must be heeded," he stressed.
"If the group is found to engage in activities that are not in compliance with the purpose of its visit, performances here could be suspended," he said.
Responding to questions from Kuomintang lawmaker Hsu Yu-jen (許毓仁) that a Foreign Influence Transparency Act being reviewed at the Legislative Yuan is a "political" measure with presidential and legislative elections scheduled for January 2020, Chen said the act is necessary to counter China's penetration in Taiwan, but will not target any specific group.
Amid concerns that Taiwan's government could use the law to target Taiwanese businessmen in China, Chen told them to not worry and "focus on making good money in China."
As to how the government plans to handle Hong Kong citizen Chan Tong-kai (陳同佳), a fugitive wanted by Taiwan who is accused of murdering his pregnant girlfriend while in the country last year, Chen said Taiwan and the Hong Kong police are in close contact to send him to Taiwan.
The key to such an arrangement lies in Chan's willingness to return to Taiwan and the Hong Kong government's sense of responsibility, he said.
Chan returned to Hong Kong after allegedly committing the crime in Taiwan.
Although Taiwanese prosecutors issued a warrant for his arrest, the Taiwan government later indicated a reluctance to allow Chan to surrender to Taiwan police over political concerns that doing so could give the impression Taiwan is part of China like Hong Hong in the absence of an extradition accord between the two sides.
After criticism of its position, Taiwan's government has since said Chan can be tried in Taiwan if he returns.