High-ranking officials quit over smuggling scandal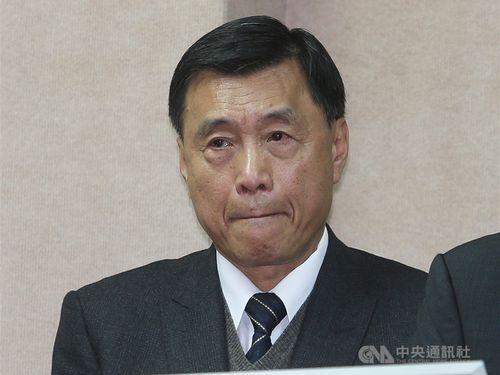 Taipei, July 22 (CNA) Taiwan's top intelligence agency chief and the chief aide-de-camp to the president were both forced to leave their respective posts late Monday over a cigarette-smuggling scandal.
The move came after a special service agent who accompanied President Tsai Ing-wen (蔡英文) during her just-concluded state visit to Taiwan's Caribbean allies allegedly smuggled NT$6 million (US$191,418)-worth of cigarettes into Taiwan.
National Security Bureau (NSB) Director-General Peng Sheng-chu (彭勝竹) tendered his resignation, which has been approved by Tsai, the Presidential Office said in a press release.
Meanwhile, Chang Chieh (張捷), the chief aide-de-camp to the president, has been demoted and will be transferred to another post, it added.
Peng's deputy Ko Cheng-heng (柯承亨) and Chang's deputy, Liu Hui-chien (柳惠千) have been named as acting NSB chief and acting chief aide-de-camp to the president, the office said.
The two left their respective posts to take responsibility for a scandal that broke earlier in the day in which an NSB special service agent was removed from his post pending an investigation into the alleged smuggling.
Although listed under the NSB, the suspect, surnamed Wu (吳), currently works under Chang at the Presidential Office.
Wu had attempted to take advantage of the speedy clearance treatment enjoyed by government officials accompanying Tsai's overseas visit to smuggle the cigarettes as the delegation arrived back in Taiwan, according to a press statement released by the Customs Administration.
The administration said it had received a prior tipoff that the suspect had ordered the cigarettes at the Taiwan Taoyuan International Airport and kept them in a warehouse of a China Airlines-affiliated onboard catering services company.