Taiwanese identity rises for the first time in four years: poll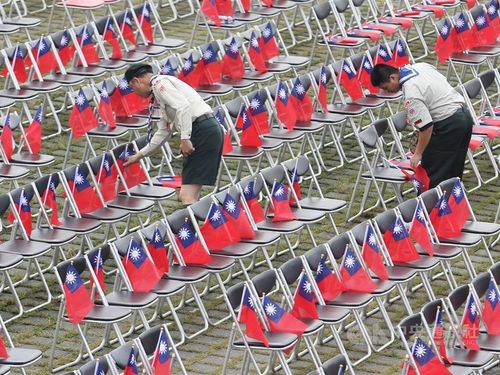 Taipei, July 11 (CNA) The number of people who identify as "Taiwanese" has increased after falling for four years, according to a survey released by National Chengchi University Wednesday.
The university's Election Study Center poll (ESC) showed that 56.9 percent of respondents identify as Taiwanese, up from 54.5 percent in 2018, 55.5 percent in 2017, 58.2 percent in 2016 and 59.5 percent in 2015.
The survey was conducted by the ESC from Jan. 1 to June 30 2019, based on a random selection of 7,380 respondents above the age of 20 in Taiwan.
When asked "in our society, there are some people who call themselves 'Taiwanese,' some who call themselves 'Chinese,' and some who call themselves both. Do you consider yourself to be 'Taiwanese,' 'Chinese,' or both?" 36.5 percent of respondents said both, while 3.6 percent said Chinese and 3 percent did not indicate a preference, ESC said in a press release.
ESC director Tsai Chia-hung (蔡佳泓) attributed the rise in Taiwanese identify to the recent anti-extradition bill protest in Hong Kong and the Taiwan policy speech by Chinese President Xi Jinping (習近平) Jan. 2.
The bill, now suspended but not formally withdrawn, has raised concerns that it could allow some suspects to be sent to China for trial, but more importantly has underscored for many in Taiwan the impossibility of China's "one country, two systems" approach to cross-Taiwan Strait relations.
Taiwanese identity rises for the first time in four years
In his speech, Xi said both sides of the Taiwan Strait belong to one China and should work toward unification under the "one China" principle.
In 1992, the year ESC began to conduct the poll, only 17.6 percent of respondents identified themselves as Taiwanese, while those who referred to themselves as Chinese or both Taiwanese and Chinese accounted for 25.5 percent and 46.4 percent, respectively, according to the center.
Taiwan held its first direct presidential election in 1996 and was won by then-Kuomintang (KMT) leader Lee Teng-hui (李登輝), the first president of the Republic of China to be born in Taiwan.
Moreover, Taiwanese history textbooks have become more Taiwan-centric since the pro-independence Democratic Progressive Party (DPP) came to power for the first time in 2000.
In 2005, when the DPP's Chen Shui-bian (陳水扁) was president, 45 percent of respondents identified themselves as Taiwanese, exceeding for the first time the number who identified as both Taiwanese and Chinese, ESC said.
There was a steady uptick in the number of people self-identifying as Taiwanese from 2007, ESC noted, while from 2006, polling results have shown a downward trend in the number of respondents who consider themselves to be both Taiwanese and Chinese.
The number of respondents who refer to themselves as Taiwanese reached an historic high of 60.6 percent in 2014, under President Ma Ying-jeou (馬英九) from the KMT, the number then fell until June 2019.