Canadian officials back Taiwan's participation in WHA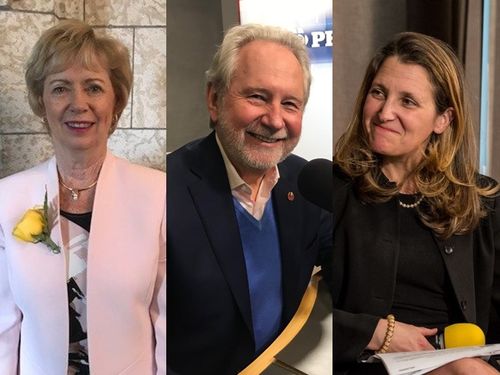 Toronto, April 14 (CNA) A member of the Canadian Parliament voiced support Sunday for Taiwan's participation in the upcoming World Health Assembly (WHA) in Geneva.
"Taiwan's meaningful participation in international organizations is imperative as an important regional & international world partner," Judy Sgro, a liberal Canadian MP and the chair of the Canada Taiwan Parliamentary Friendship Group, tweeted Sunday.
Meanwhile, Canadian Foreign Minister Chrystia Freeland said on April 9 that Canada continues to support Taiwan's "participation in international multilateral fora, where its presence provides important contributions to the global public good."
"We continue to have strong and growing people-to-people ties with Taiwan within Canada's 'One China' policy," Freeland said in a meeting with the Canadian Senate Committee on Foreign Affairs and International Trade.
"We are absolutely committed to expanding those ties based on our shared values," Freeland said.
The WHA, the decision-making body of the World Health Organization (WHO), will hold its 72nd session May 20-28 in Geneva, Switzerland.
Taiwan is seeking to attend as an observer but has not yet received an invitation and is seen likely to be excluded for the third consecutive year due to China's obstruction.
WHO spokesperson Christian Lindmeier said in March that Taiwan's previous invitations to the WHA were issued on the basis of a "cross-strait understanding," according to the local Apple Daily.
"If there is no 'cross-strait understanding' this year, it is not expected that an invitation to the WHA will be issued," the paper quoted Lindmeier as saying in an email in response to its questions about Taiwan's WHA participation.