DPP expects to conduct presidential polls by end of May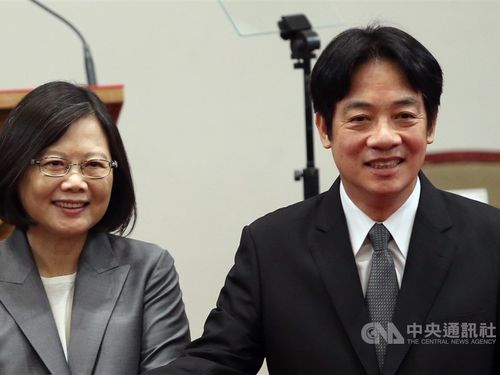 Taipei, April 11 (CNA) The ruling Democratic Progressive Party (DPP) will put off public opinion polls relating to its primary process to select its candidate for the 2020 presidential election until May, DPP Secretary-General Lo Wen-jia (羅文嘉) said Thursday.
The decision was made during a meeting of the DPP's Central Executive Committee a day earlier to allow more time for a five-member panel assembled by the party to mediate between President Tsai Ing-wen (蔡英文), who is seeking re-election, and her challenger in the primary, former Premier Lai Ching-te (賴清德).
The committee decided to extend the mediation time and postpone the public opinion polls until May after the party's legislative primary concludes May 22.
The committee reached a consensus during the meeting that the primary will be conducted in line with the normal system and process, with the pubic opinion polls expected to be conducted by May 31 if the mediation efforts fail, according to Lo.
According to the DPP's original time-frame for the primary, the candidate hopefuls were set to give political platform presentations live on television April 13-14, followed by public opinion polls to be conducted April 15-17 to select the the party's presidential candidate, with a nominee to be announced April 24.