Tsai calls for inclusion of Taiwan in global health system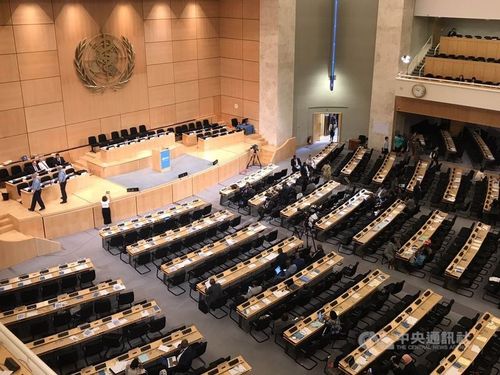 Taipei, March 22 (CNA) President Tsai Ing-wen (蔡英文) on Friday said Beijing has no reason to exclude Taiwan from the global health system, in response to a report suggesting that Taiwan will not be invited to attend the World Health Assembly (WHA) due to China's obstruction.
Tsai stressed that Taiwan has the ability to contribute to the international health system and that the nation's health security, which concerns 23 million people, cannot be compromised.
"The fight to participate in the WHA and World Health Organization (WHO) continues," said the president, who is currently visiting Palau.
The WHA, the decision-making body of the WHO, is scheduled to hold its 71st session from May 20-28 in Geneva.
Taiwan is not a member of the United Nations, leaving it vulnerable to pressure from Beijing when it tries to participate in U.N.-related organizations.
It has not received an invitation to the WHA the past two years and is unlikely to receive one again this year.
According to an exclusive report in the Apple Daily on Friday, the WHO, when asked if Taiwan would be invited, said an "understanding" between Taipei and Beijing is a prerequisite for Taiwan to attend the annual meeting.
"Previous invitations to the WHA have been issued on the basis of a 'cross-strait understanding.' In the absence of such an understanding, invitations have not been issued," WHO spokesperson Christian Lindmeier said in an email to Apple Daily.
"If there is no 'cross-strait understanding' this year, it is not expected that an invitation to the WHA will be issued," he noted.
Ministry of Foreign Affairs spokesman Andrew Lee (李憲章), told CNA that it has instructed Taiwan's representative office in Geneva to ask for further clarification on the situation.
"China has no right to represent Taiwan," Lee said, adding that only the democratically elected government of Taiwan can represent its 23 million people.
Meanwhile, the Ministry of Health and Welfare said efforts to secure an invitation to attend the WHA are ongoing, without saying what those efforts, which have come up short in recent years, entail.
Even without an invitation, the ministry said Chen will lead a delegation to Geneva and exchange ideas with participating countries on the sidelines of WHA, as he did last year.
Taiwan first attended the WHA as an observer in 2009, a year after the government of former President Ma Ying-jeou (馬英九) came to power and pursued a more conciliatory policy toward Beijing.
After the election of Tsai from the pro-independence Democratic Progressive Party in 2016, however, Taiwan was not invited to annual meetings in Geneva in 2017 and 2018, as China stepped up political pressure against its international participation.
The United States on Friday repeated its support for Taiwan's WHA bid, saying that it supports Taiwan's meaningful participation in organizations that do not require statehood for membership.
"The United States will continue to support Taiwan as it expands its significant global contributions and as it resists efforts to constrain its appropriate participation on the world stage," said the American Institute in Taiwan on the WHA issue.