Taipei mayor departs to promote city-to-city exchanges in U.S.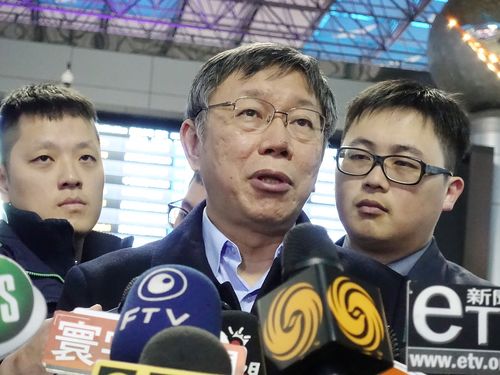 Taipei, March 16 (CNA) Taipei Mayor Ko Wen-je (柯文哲) left Saturday for the United States to promote city-to-city exchanges, during which time he is also expected to give a speech at the Heritage Foundation in Washington, D.C.
Ko reiterated before his departure that the focus of his trip is to forge exchanges with other cities, and that he will "take it easy" during his nine-day trip, in which he will also visit New York, Atlanta and Boston.
The mayor will arrive in New York Sunday morning (Taipei time) on the first leg of his trip, where he will meet with Andrew Nathan, an East Asian studies professor at Columbia University, and hold a casual seminar to exchange views with Taiwanese students there.
After New York, he will visit Washington, D.C., where he is scheduled to give a speech at the U.S. think tank Heritage Foundation and pay a courtesy call to the National Committee on American Foreign Policy.
Ko is also scheduled to visit Atlanta and Boston March 21-22.
During this time, he will attend a reception to mark the 40th anniversary of sisterhood ties between Taipei and Atlanta.
In Boston, the mayor will meet representatives of the local biotechnology industry and attend a banquet with Taiwanese expatriates.
Ko's visit will conclude March 23.