DPP's Ho tops Taipei mayor-backed candidate in by-election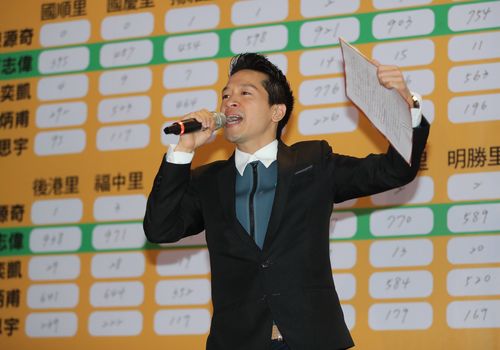 Taipei, Jan. 27 (CNA) The Democratic Progressive Party's (DPP) Ho Chih-wei (何志偉) was elected legislator in a by-election in Taipei held Sunday, beating Chen Ping-fu (陳炳甫) of the Kuomintang (KMT).
Chen Su-yu (陳思宇), the candidate backed by popular Taipei Mayor Ko Wen-je (柯文哲), finished a distant third.
In the race that saw a turnout of only 30.39 percent, Ho received 38,591 votes, or 47.76 percent of the valid votes cast, against 9,689 votes (12.2 percent) for Chen Su-yu., and 31,532 (39.02 percent) votes for Chen Ping-fu.
Independent Wang Yi-kai (王奕凱) and the national non-partisan coalition's Chen Yuan-chi (陳源奇), two minor candidates, received 897 and 89 votes respectively.
The by-election for the seat representing Shilin and Datong District, with 266,907 eligible voters, was held to fill the vacancy left by the DPP's Yao Wen-chih (姚文智), who resigned as lawmaker during his unsuccessful bid for Taipei mayor last November.
In his victory speech Sunday night, Ho said the result showed that the negative campaigning tactics -- such as allegations that he held dual citizenship -- pursued by Chen Su-yu had no place in the election.
The participation of the 33-year-old Chen Su-yu in the by-election was seen as a move pushed by Ko, who is considered likely to run in the 2020 presidential election after his re-election victory in November last year.
When Chen Su-yu registered as a candidate in December, she said to Ko that she would be waiting in the Legislature for Ko to run the central government, but her candidacy never got any traction despite the popularity of Ko, who predicted she would definitely win.
Chen Su-yu admitted defeat and offered her congratulations to Ho.
The former commissioner of Taipei's Department of Information and Tourism said she was grateful to everyone behind her campaign, which did not receive any support from political parties or local factions.
Chen Ping-fu also congratulated Ho, but he said Ho's lack of a resounding victory in the traditional deep-green constituency suggested that the DPP has fallen out of favor with the people.
Ho, 37, holds a master's degree in public administration from the University of Southern California. He is the son of Hsueh Ling (薛凌), who served three terms as a DPP legislator-at-large from 2005 to 2016.
According to Ho's election platforms, he will focus on measures to revive the economy, rejuvenate old communities, and promote long-term care services.
(By Chen Yi-hsuan, Liu Chien-pang and Shih Hsiu-chuan)enditem/ls