Taiwan transfers 6 aid projects from former ally to Nicaragua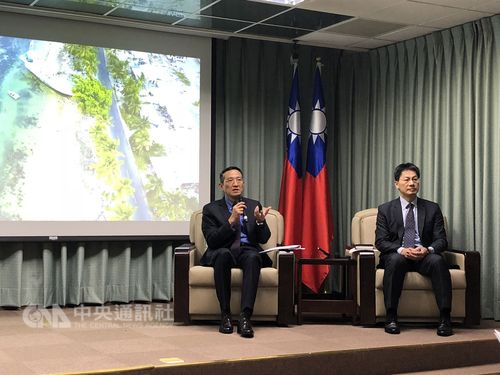 Taipei, Oct. 23 (CNA) Taiwan has moved six cooperation projects from El Salvador to Nicaragua since it severed diplomatic relations with the former earlier this year, the Ministry of Foreign Affairs (MOFA) said Tuesday.
The plans include freshwater fish farming, saltwater fish farming, horticulture, agricultural product and marketing, capability enhancement in using geographic information systems, and a "One Town, One Product" project, Y. C. Tsai (蔡允中), director-general of MOFA's Department of International Cooperation and Economic Affairs, said at a news briefing in Taipei.
According to TaiwanICDF, a government-funded agency that runs the country's foreign aid programs, the six projects were scheduled to be implemented in El Salvador.
However, since El Salvador switched diplomatic recognition to China in August, the projects were relocated to Nicaragua with effect from the start of October and are expected to be completed by 2021 with funding of NT$90 million (US$2.9 million) from Taiwan, the agency said.
It said seven members of a Taiwan technical mission who were posted in El Salvador have been also been reassigned to Nicaragua.
On Oct. 8, at a press event in Nicaragua hosted by that country's President Daniel Ortega, it was announced that the six projects would be carried out there, according to Tsai, who said Taiwan's Ambassador to Nicaragua Jaime Wu (吳進木) was also at the event.
The announcement came after Taiwan said on Aug. 21 that it was severing ties with El Salvador, which was about to switch diplomatic recognition to China.
Taiwan Foreign Minister Joseph Wu (吳釗燮) said El Salvador had made the switch because of China's promises to Taiwan's allies of massive financial assistance and investment.
Shortly after Taiwan cut its 85-year-old diplomatic ties with El Salvador, Nicaragua's Ambassador to Taiwan William Manuel Tapia Aleman told reporters in Taipei that he had been instructed by his country's president and vice president to meet with Taiwan's Vice Minister of Foreign Affairs Jose Maria Liu (劉德立) and reassure him of Nicaragua's commitment to its relations with Taiwan.
During that meeting, Tapia said, he also expressed the hope that Taiwan would consider transferring its aid projects in El Salvador to Nicaragua.