St. Lucia to maintain support for Taiwan: prime minister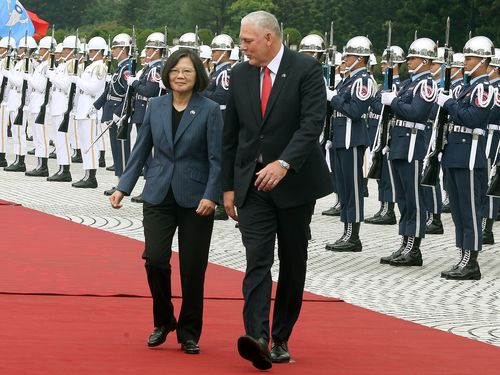 Taipei, Oct. 9 (CNA) St. Lucia's prime minister has called Taiwan a valued partner and pledged that his country will continue to support Taiwan's right to participate in international organizations.
In Taiwan to attend the country's National Day celebrations on Wednesday, Allen Michael Chastanet said at a military ceremony on Tuesday that Taiwan has earned its right to speak and engage at international gatherings and institutions.
"When you are denied that right, the main losers are the rest of the world," he said at the ceremony, hosted by President Tsai Ing-wen (蔡英文) to welcome him.
"We, St. Lucia, even if we are in minority, we stand shoulder to shoulder with Taiwan," he stressed.
Due to shared values and common interests, the prime minister said his country won't keep its relationship with Taiwan secret.
"We boldly reaffirm here as we did in the World Health Assembly, the United Nations, and elsewhere on the world stage our friendship," he said.
He called Taiwan's economic and other accomplishments "remarkable and memorable" and a global success story.
Other than these accomplishments, Chastanet thanked Taiwan for helping other developing countries, including his own.
Tsai said Chastanet was visiting Taiwan for the third time since he became prime minister of Saint Lucia in June 2016, which is proof of strong and cordial bilateral ties.
Tsai also expressed the hope that she can visit the Caribbean country soon to personally witness its beauty.