eSwatini reassures ties with Taiwan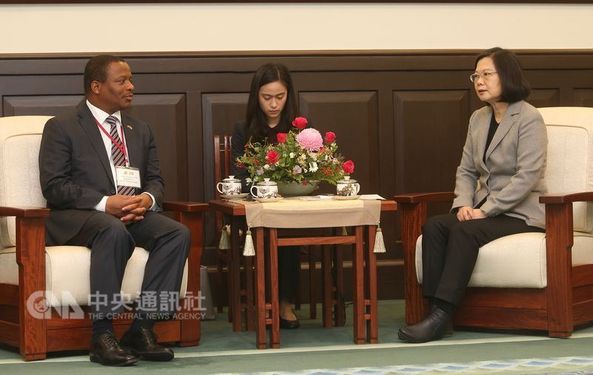 Taipei, Aug. 22 (CNA) The Kingdom of eSwatini has strong bilateral and diplomatic relations with Taiwan and will continue to strengthen the relationship that has established for 50 years, Mgwagwa Gamedze, foreign minister of Taiwan's only diplomatic ally in Africa told CNA in Taipei Wednesday.
One day after El Salvador switched allegiance from Taipei to Beijing, China on Wednesday reiterated its wish that all African nations will attend the Forum on China-Africa Cooperation scheduled to take place in Beijing in September, in a bid to lure away Taiwan's remaining African ally.
Chinese assistant foreign minister Chen Xiaodong (陳曉東) said earlier Wednesday that China looks forward to and hopes that all African nations would "become a member of the largest family get-together."
It's not just China's pursuit, but a widespread shared expectation of African nations that can be realized "in the not too distant future," Chen said.
"That is not true," Gamedze said in an interview with CNA, reiterating his country's stance that it will not attend the forum in September.
eSwatini respects China and any other country, but it will stick with Taiwan and continue to strengthen the relationship with Taiwan, he said.
The relationship between Taiwan and eSwatini, which was forged by the country's previous head of state, is vital to the country, Gamedze said.
Taiwan has helped eSwatini in the development of energy, education, health care, and infrastructure, Gamedze said, adding that every country in the world realizes that Taiwan can have a role to play because of its advanced development in technology.
Gamedze is on a visit to Taiwan August 21-23 to explore the possibility of further cooperation in electricity and energy-related projects.
After Burkina Faso broke diplomatic ties with Taiwan in May, eSwatini has informed Taiwan that it will not attend the forum, rejecting China's proposal that the country follows Burkina Faso in severing ties with Taiwan.