Missing F-16 fighter pilot confirmed dead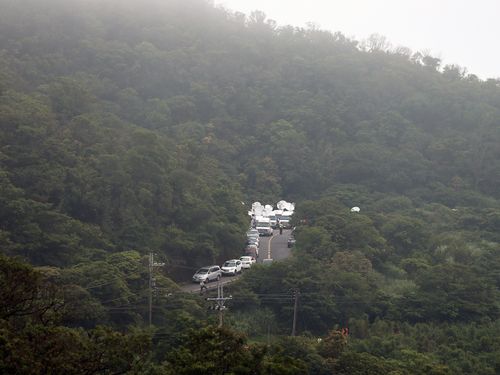 Taipei, June 4 (CNA) The pilot of an F-16 fighter jet that went missing Monday while flying in an annual military drill has been confirmed dead after rescuers found body parts believed to be his in a mountainous area of New Taipei.
The Ministry of National Defense said in a statement Monday night that the Air Force's forensic science unit confirmed that the body parts found belonged to 31-year-old Major Wu Yen-ting (吳彥霆).
It said searchers at the scene found blood-stained pieces of the pilot's anti-G suit and snippets of flesh and his underwear in trees at the crash site.
Wu's single-seat F-16 fighter plane disappeared from radar screens at 1:43 p.m., nearly half an hour after it took off from Hualien Air Base to participate the annual Han Kuang military drill.
The military later believed the plane crashed in mountains north of Taipei after a hiker called police at around 3:30 p.m. to report finding possible wreckage of the fighter jet.
It was spotted on a mountain trail three kilometers away from a radar station on Wufen Mountain (五分山) in New Taipei's Rueifang District, and a rescue command center was promptly formed there.
The New Taipei Fire Department later confirmed that rescuers had also confirmed finding wreckage of the aircraft at the site.
An investigative team is still determining the cause of the incident.
According to its initial findings, the Air Force on Monday night attributed the cause of the tragedy to "a combination of factors, including poor weather conditions and human error."
As the investigation continues, the Air Force has temporarily grounded all of its F-16s until further notice.
The search mission, meanwhile, was suspended at 8 p.m. Monday due to poor visibility, but is scheduled to continue early Tuesday morning to look for more of the wreckage.
According to local media reports, this was the eighth crash of an F-16 fighter jet owned by Taiwan since 1998 and the seventh pilot killed in those crashes.
One of the accidents occurred in the United States during a training mission in 2016.
Monday was the first day of the five-day, live-fire part of the annual Han Kuang military exercises, Taiwan's biggest annual military drill, in which the missing plane was participating.