FTA with Panama still effective, no termination notice received: MOFA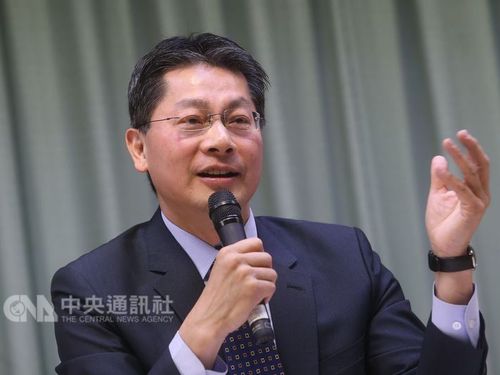 Taipei, May 9 (CNA) The Ministry of Foreign Affairs (MOFA) Wednesday said the Free Trade Agreement (FTA) between the Republic of China (ROC) and Panama is still effective as no notification of termination has been received.
MOFA made the statement in response to a media report quoting a Panamanian official as saying the agreement has become invalid.
Chinese-language Up Media reported on the same day that Panama Minister of the Presidency Álvaro Alemán said on Tuesday the FTA has become invalid.
The two countries broke diplomatic relations in June, 2017 after more than a century of official relations -- the two sides established diplomatic ties in January 1910 when China was still under the Manchurian or Ching (Qing) Dynasty rule. The ROC was established in 1912.
Upon severing diplomatic relations, the Republic of China assumed its free trade agreement (FTA) with Panama will remain in force until both sides have reached a new consensus on bilateral trade relations or struck a new deal.
MOFA spokesperson Andrew Lee (李憲章) said the Republic of China adheres to treaties and fulfills its international obligations in accordance with international law.
According to the basic principles of international law, unless the existence of diplomatic relations is necessary to the enforcement of a treaty, the severance of diplomatic relations by the parties involved does not affect the validity of the treaty, Lee said.
Also, the ROC-Panama FTA includes a "termination" article which states that termination to the agreement shall enter into force 180 days after notification to the other party, Lee noted.
As the Taiwan government has yet to receive an official notification from Panama to terminate the agreement, it is believed that the FTA between the two countries is still effective, Lee explained.
Asked if Panama decides to abort the agreement, will the rights of Taiwanese businesses will be affected? Lee said that further verification will be conducted and international law will be followed to ensure Taiwanese legal rights.
John Deng (鄧振中), Taiwan's top trade negotiator, said in order to terminate the FTA, a notice needs to be sent to the other party, but Panama "never notified us."
Taiwan imports a lot of shrimp from Panama while Taiwan sells many goods to Panama, Deng said, adding that as of now, nothing has been heard about the rights of Taiwanese businesspeople being affected. "Everything is OK," Deng noted.
Total bilateral trade between Taiwan and Panama for January and February this year reached US$25.6 million, with Taiwan exporting US$20.4 million in goods to Panama while importing US$5.2 million-worth of commodities from Panama, according to Taiwan's Bureau of Trade statistics website.