Taiwan Travel Act clears U.S. Senate committee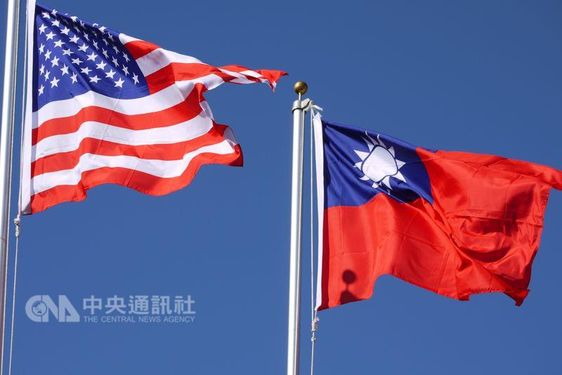 Washington, Feb. 7 (CNA) A bill to encourage exchange visits by government officials between Taiwan and the United States was passed by the U.S. Senate Committee on Foreign Relations Wednesday.
Republican Senator Bob Corker, who serves as chairman of committee, said the passage of the Taiwan Travel Act shows that Taipei and Washington embrace common interests.
The Senate committee passed the legislation without any amendment. The bill will now move on to the floor of the Senate.
Ahead of the vote in the Senate committee, Corker told his colleagues that Taiwan is a good friend and partner of the U.S., and that Taipei has been providing assistance to Washington in dealing with a wide range of matters on the global stage.
At present, senior U.S. government officials rarely visit Taiwan because of Washington's formal ties with China and lack of official relations with Taipei.
When Gina McCarthy, then-administrator of the U.S. Environmental Protection Agency, traveled to Taiwan in 2014, she was the first U.S. Cabinet-level official to visit the island in 14 years. No other official of that level has visited since.
"The United States Government should encourage visits between officials from the United States and Taiwan at all levels," the bill states.
The Taiwan Travel Act aims to "allow officials at all levels of the United States Government, including Cabinet-level national security officials, general officers, and other executive branch officials, to travel to Taiwan to meet their Taiwanese counterparts," the bill adds.
Senator Bob Menendez of New Jersey, who is one of the sponsors of the bill, said a move by the U.S. to continue its commitment to Taiwan is critical to the security of Washington, since the two sides have established close ties through their attitudes toward democracy and human rights.
The bill passed by the Senate committee is the same version approved by the House of Representatives last month, so if the Senate floor passes the legislation, there will be no need for the two chambers to negotiate over a final version, but the bill will be sent directly to President Donald Trump to sign into law.
The U.S. has repeatedly affirmed its commitment to providing defensive weapons to Taiwan under the Taiwan Relations Act, which was enacted April 10, 1979 after Washington shifted its recognition to Beijing from Taipei.
Beijing is watching closely to see whether Congress acts on the Taiwan Travel Act, according to a report on U.S. political news media Politico published earlier this month.