Government calls for Taiwan to be invited to World Health Assembly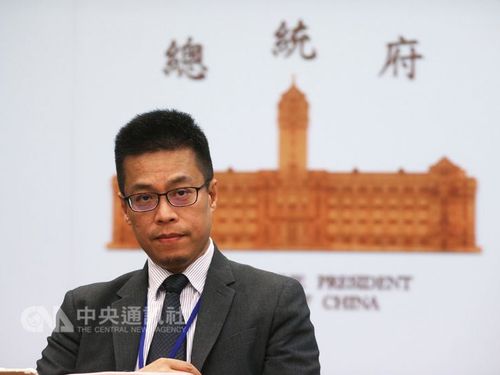 Taipei, Jan. 29 (CNA) There is no reason for Taiwan to be excluded from the World Health Assembly (WHA) and Taiwanese should enjoy the same health rights as people everywhere else in the world, Presidential Office spokesman Alex Huang (黃重諺) said on Monday.
Taiwan has the right and duty to participate in international organizations and make contributions, Huang said in response to media queries about Taiwan's efforts to attend the WHA, the decision-making body of the World Health Organization.
The international community supports Taiwan's participation in international activities and organizations, it also welcomes friendly interactions between the two sides on international occasions, Huang said.
Huang gave particular thanks to the United States, Japan and many of Taiwan's diplomatic allies for demonstrating their support for the nation's greater participation in the international community.
As a member of the international community, Taiwan should not be excluded from the WHA for any reason, Huang stressed.
Health is a universal human right and the people of Taiwan are entitled to enjoy good health like everyone else in the world. The country should be treated equally, Huang added.
Meanwhile, asked whether Taiwan will be invited to attend the WHA this year, Minister of Health and Welfare Chen Shih-chung (陳時中) said Monday that relevant government agencies will intensify their efforts to secure an invitation to attend this year's meeting.
This year, the 71st session of the WHA will take place in Geneva from May 21-26.
During the WHO Executive Board session on Jan. 23 in Geneva, the United States and several of Taiwan's diplomatic allies, including Swaziland, Nicaragua, El Salvador and Haiti, all spoke up in support of Taiwan attending the WHA.
With the help of U.S. efforts and better relations with China, Taiwan received invitations to attend the WHA as an observer from 2009 to 2016.
However, Beijing has taken a hard line on cross-strait relations since the Democratic Progressive Party took office in May 2016 and prevented the WHO from inviting Taiwan to attend the WHA in 2017.