MOFA pans removal of national flag from U.S. government websites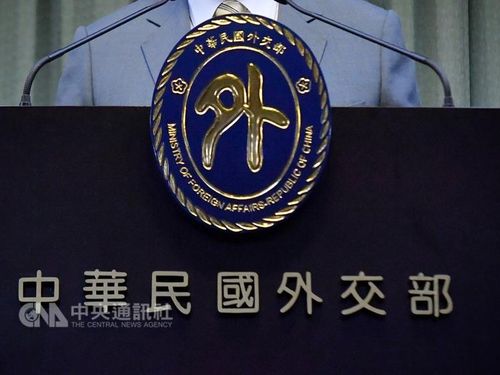 Taipei, Jan. 24 (CNA) The recent removal of the Republic of China (Taiwan) national flag from two United States government websites is "unacceptable," the Ministry of Foreign Affairs (MOFA) said Wednesday.
Local media reported Wednesday that previously, when looking up Taiwan under the "Countries and Regions" tab on the official websites of the U.S. Department of State's Bureau of Consular Affairs and United States Trade Representative (USTR), the ROC flag was displayed on the introductory page, as it is for any country or area. Now, however, the ROC flag has been removed.
In its report, the Chinese-language United Daily News showed two images captured online in June, 2017 and on Jan. 23, 2018 respectively, showing the situation before and after the removal of the ROC flag.
Asked to comment, MOFA spokesman Andrew Lee (李憲章) said Taiwan's government is "disappointed" over the removal of the national flag from the websites.
"The decision is unthinkable and unacceptable," Lee said, adding that Taiwan has expressed its grave concern over the matter to Washington.
Lee said over the past few months, Taiwan's government has held talks with the U.S. over the latter's decision to remove the ROC national flag from the State Department website in September 2017.
In response to Taiwan's complaint, Lee said the U.S. government has repeatedly insisted that bilateral relations remain strong and its policy toward Taiwan has not changed.
However, Taiwan informed the U.S. that similar incidents would inevitably lead Taiwanese to develop a different view of current relations, he stressed.
Lee said it was likely the latest moves were a result of pressure from Beijing.
The spokesman said such actions are not helpful for the promotion of cross-strait relations.
Asked to comment on the incident, American Institute in Taiwan spokesperson Sonia Urbom told CNA the U.S. has not changed its position on Taiwan.
"The United States remains committed to our one-China policy based on the three joint communiques and the Taiwan Relations Act," she said.
AIT represents U.S. interests in Taiwan in the absence of official diplomatic ties.