Taiwan tells Nigeria to move office outside of Taipei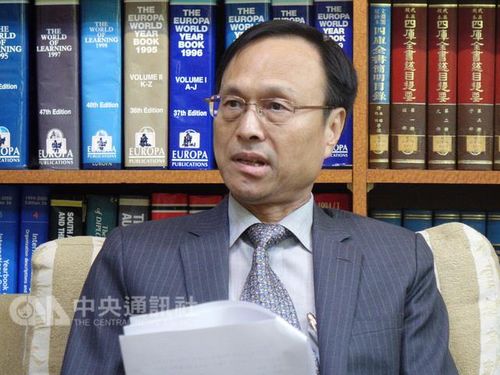 Taipei, Jan. 2 (CNA) Taiwan has officially asked the Taipei-based Nigeria Trade Office to move to another location based on the principle of reciprocity after Nigeria ordered Taiwan last year to move its office out of the capital Abuja.
Antonio Chen (陳俊賢), director-general of the ministry's Department of West Asian and African Affairs, said Tuesday the ministry has officially asked the Nigeria office to move out of Taipei by sending a Note Verbale, a form of diplomatic correspondence, to the Nigerian office.
The ministry did not specify where the office should move to, as long it was outside Taiwan's capital city.
Unlike Nigeria, which mobilized police to seal off Taiwan's office in Abuja to force it to relocate, Chen said the ministry will not resort to such a "barbaric move" and will follow diplomatic protocol in asking the Nigerian office to move as soon as possible.
Asked to comment, Nigeria's trade office in Taipei confirmed to CNA that the office did receive the notice and is still waiting for instructions from its government.
The move comes after Nigeria's government ordered Taiwan in January 2017 to move its office from the capital, change the name of the office to remove the title "Republic of China (Taiwan)," and cut office staff, reportedly under Chinese pressure.
China's Foreign Ministry later lauded the move, saying that it showed the African country's "staunch support" of the "one-China" principle that sees Taiwan as part of the People's Republic of China.
Taiwan responded by twice summoning the acting director of Nigeria's trade office in Taipei to protest the African country's moves against Taiwan's interests, but it was eventually forced to relocate the Abuja office.
Chen said Tuesday that the office concluded the 800-kilometer move from Abuja to Lagos, with the help of 15 police escorts, on Dec. 8, and it will officially reopen to the public on Jan. 5.