Transitional justice legislation passes Legislature (update)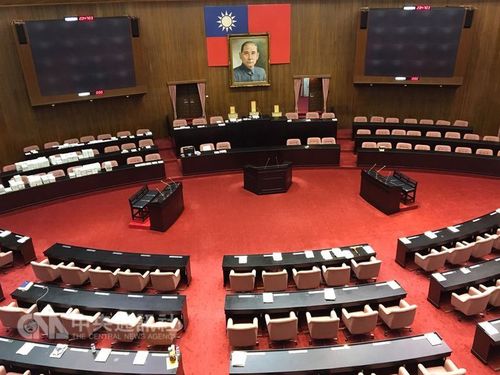 Taipei, Dec. 5 (CNA) The Legislature enacted Tuesday a law to establish a transitional justice system that will review and address the legacy of injustices left by former Kuomintang (KMT) administrations, paving the way for President Tsai Ing-wen (蔡英文) to deliver on one of her main campaign pledges.
Eighty-four-year-old Tsai Kuan-yu (蔡寬裕), honorary director of the Taiwan Association for the Care of the Victims of Political Persecution during the Martial Law Period, told CNA that the law marked "the first step towards implementing transitional justice."
"There remains much to be done," Tsai Kuan-yu said, adding that after democratization former KMT governments had limited themselves to providing monetary compensation for victims.
In other words, transitional justice has never before focussed on identifying perpetrators, which has made social reconciliation problematic, he said.
He expressed hope that the law will help to uncover the history of repression "still kept in the dark," and redouble efforts to remove authoritarian symbols that have met with opposition from the KMT and its supporters.
"Most importantly, we political victims very much hope to see guilty verdicts overturned in our later years," said Tsai Kuan-yu, who was jailed twice.
The law will focus on the period from Aug. 15, 1945, when Japanese colonial rule of Taiwan ended, to Nov. 6, 1992, when martial law on the outlying islands of Kinmen and Matsu ended, following the lifting of martial law on Taiwan proper in July 1987.
The Executive Yuan is required by the law to establish an ad hoc committee to implement transitional justice measures set forth under the law, including retrieval of political archives held by the KMT which could significantly add to the understanding of the era.
According to the law, political parties and affiliated organizations are obliged to hand over archives determined by the committee to be national archives or face a fine of between NT$1.5 million (US$47,910) and NT$5 million. Such fine can be repeated if necessary.
DPP Legislator Lee Chun-yi (李俊俋) said he hopes the law will facilitate the recovery of historical archives kept by the KMT because the party has repeatedly ignored requests from Academia Historica and the National Archive Administrations to review its archives.
The law stipulates that the committee under the Executive Yuan will be independent, with its nine members nominated by the premier and confirmed by the Legislature.
The law requires the committee to produce a report on the history of the period, which is expected to take two years. It also makes it possible for individuals determined to have been unlawfully convicted during the era to ask for a retrial or have their charges quashed.
Tsai reiterated her campaign pledge when she addressed an event on Feb. 28 to commemorate the 70th anniversary of the 228 Incident of 1947 that enacting legislation to promote transitional justice was a priority the government would strive to make progress this year.