31 Taiwanese in Indonesia will not be deported to China: minister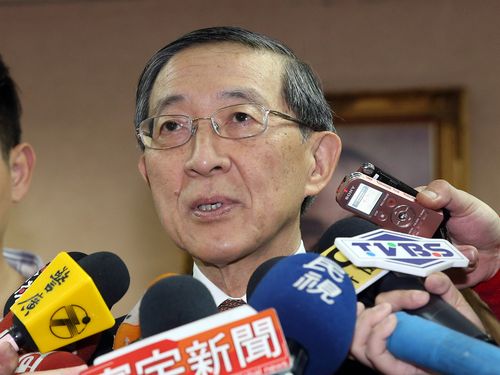 Taipei, April 13 (CNA) The 31 Taiwanese nationals arrested in Indonesia on alleged involvement in cyber fraud last week will not be deported to mainland China, Foreign Affairs Minister David Lin (林永樂) said Wednesday, stressing the government's effective communications with its Indonesian counterpart.
Lin said he is certain that the Taiwanese will not be taken to the mainland when answering questions by reporters before attending a hearing held by the Legislature's Foreign and National Defense Committee.
Also participating in the hearing was Vice Justice Minister Lin Hui-huang (林輝煌).
Indonesian police and immigration officers arrested 42 suspects, including 31 Taiwanese, during a search at a hotel and a building in an upscale residential area in Balikpapan City, according to Jeffri Dian, the city's police chief.
Lin said Taiwan has successfully cooperated with local authorities in Southeast Asia and China in the fight against crime in the past, and the government is confident that the Taiwanese arrested in Indonesia because of the effective communication channel between the Taiwanese and Indonesian governments, he said.
At the legislative hearing, the officials were asked to report on the actions taken by the government in response to Kenya's controversial decision to hand over to China a total of 45 Taiwanese nationals who allegedly were members of various Kenya-based telecom fraud rings targeting Chinese victims.
David Lin explained that the Kenyan police were prompted to do so because they found most of the victims are in mainland China.
Speaking on his ministry's efforts, Lin said "we did not have enough time. Despite our best efforts, it was still not possible to have our request met."
Eventually, the ministry could do nothing but lodge a solemn protest with the Kenyan police and mainland China in the hope that the latter will send the suspects back to Taiwan as soon as possible.
Lin Hui-huang said mainland China and Kenya do not have an extradition treaty, noting that Kenya used the method of deportation to cooperate with mainland China in the case.
Taiwan did get a Kenyan court to issue a writ of habeas corpus -- an order to deliver people in detention to the court and justify their detention -- but "what surprised us was that the Kenyan police chose to ignore it," Lin said.
In the Kenya case, Taiwan has jurisdiction because it involves Taiwanese nationals, but the mainland insists that it enjoys jurisdiction because the victims are Chinese nationals, Lin said.
(By Tang Pei-chu and Elizabeth Hsu)ENDITEM/ke