Ma-Xi meeting has five characteristics: president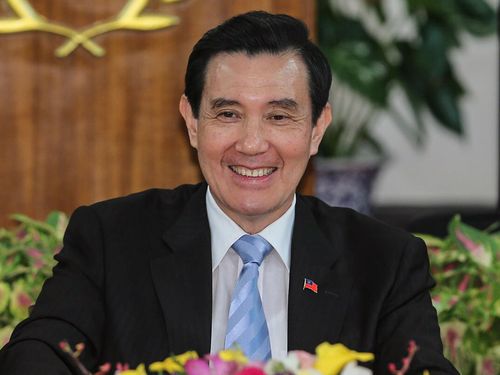 Taipei, Nov. 5 (CNA) President Ma Ying-jeou (馬英九) said Thursday that his upcoming meeting with Chinese President Xi Jinping (習近平) will be a historic landmark featuring five characteristics, the first being that it will be the first time the leaders of the two sides of the Taiwan Strait will have met.
The summit, slated for Nov. 7 in Singapore, will be the first contact at the top level in 66 years since Taiwan and China split at the end of the Chinese civil war in 1949, Ma said at an international press conference.
It will also be the first time the leaders from both Taiwan and the mainland will have met in a third country, indicating more mature cross-strait relations, he said.
Another breakthrough is that the leaders will be able to interact by agreeing to address each other as "Mister" rather than by their official titles, according to Ma.
The president also stressed that he and Xi will not sign any agreements or issue any joint declarations during the meeting.
Lastly, the meeting has met all preconditions, including support from the people and supervision of the parliament, according to Ma.
(By Lu Hsin-hui and Lee Hsin-Yin)ENDITEM/J
Related:●President hopes cross-strait leaders' meeting will become regular●Ma-Xi meeting aimed at welfare of next generation: president●U.S. has no role in Ma-Xi meeting: president●First lady will not accompany president to Singapore●Ma hopes both sides will continue to cut animosity, deepen exchanges●Ma does not rule out Taiwan visit by Chinese leaders●President mum on whether he will address human rights in Xi meet●Ma says talks with Xi will not touch on South China Sea issue●Ma-Xi meet to explore higher-level cross-strait communication channel●Ma says meeting with Xi aimed at securing cross-strait peace