DPP wins higher percentage of popular vote than KMT in elections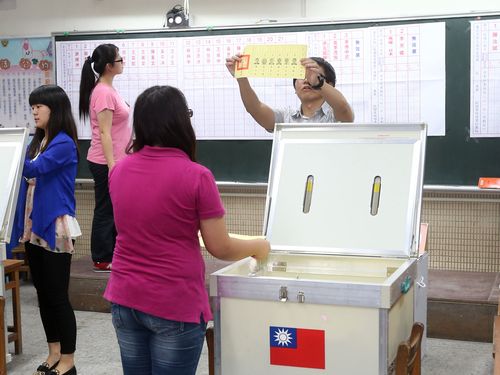 (Click HERE for our special election site)
Taipei, Nov. 29 (CNA) The opposition Democratic Progressive Party (DPP) garnered nearly half of the votes in Saturday's local government elections, outperforming the ruling Kuomintang (KMT), according to Central Election Commission (CEC) statistics.
The DPP won 13 of the 22 cities and counties that were up for grabs, gaining a total of 5,828,914 votes, or 47.56 percent of the valid ballots cast, the CEC data showed.
The KMT, meanwhile, received 4,989,703 votes, or 40.70 percent of the valid votes.
Since it was the first time that special municipality elections were were held alongside the city and county polls, past figures cannot be used for comparison.
In 2010, however, the DPP also won a higher percentage of the popular vote than the KMT in the elections for mayors of the then five special municipalities, which accounted for 60 percent of Taiwan's population. In that election, the DPP took 49.87 percent of the total number of valid ballots cast, winning two of the five seats, while the KMT secured the other three seats with an overall 44.54 percent of the popular vote.
In Saturday's election, the DPP won four of the six seats, the KMT one, and an independent candidate one.
Three minor parties that competed in this year's elections had a total of 6,150 votes, or 0.04 percent of the total, while independent candidates took 1,434,456 votes, or 11.70 percent.
(By Kay Liu; click here for a list of results of this year's local elections)enditem /pc