DPP's Lin Chih-chien claims win in Hsinchu mayoral election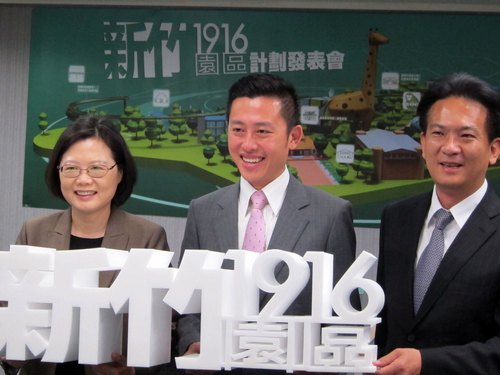 (Click HERE for our special election site)
Taipei, Nov. 29 (CNA) Lin Chih-chien of the opposition Democratic Progressive Party (DPP) claimed to have won the race for Hsinchu City mayor hours after the polls closed Saturday.
The 39-year-old declared victory over his four opponents with 76,000 votes, according to local media counts. There are about 322,000 eligible voters in the northern city, known as Taiwan's high-tech capital. Lin beat incumbent Hsu Ming-tsai of the ruling Kuomintang and three independent candidates--James Tsai, Liu Cheng-hsing and Wu Shu-min.
Pending confirmation by election officials, the victory means the DPP has wrested control of the northern Taiwan city from the ruling Kuomintang (KMT) since 2001.
(By Lee Hsin-Yin; click here for a list of results of this year's local elections)ENDITEM/sc