Taiwan to take delivery of first batch of Black Hawks in December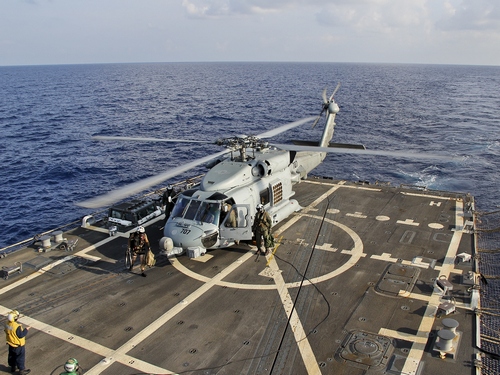 Taipei, Oct. 29 (CNA) Taiwan will begin taking delivery of UH-60 Black Hawk helicopters from the United States by the end of this year, with the first batch of six of the 60 aircraft set to arrive in mid-December, an Army official said Wednesday.
The helicopters will be shipped to Taiwan in seven batches, with the final batch scheduled to arrive in 2018, the official told reporters on the sidelines of a legislative committee hearing.
The U.S. government announced in early 2010 that it was selling Taiwan the 60 choppers, worth a total of US$3.1 billion.
They will be mainly used for transportation by the Army, while 15 of them will be used for disaster relief by the National Airborne Service Corps under the Ministry of the Interior, according to the official.
They will be used to replace the Army's aging fleet of UH-1H utility helicopters, the official added.
Meanwhile, asked about whether the two pilots suspended after they crashed an AH-64E Apache attack helicopter in April have been allowed to fly again, the official said they are still undergoing a series of flight tests before they can resume training missions.
Taiwan started taking delivery of 30 Apaches from the U.S. last November and the final batch of the helicopters was delivered earlier this month.
On April 25, one of the Apaches crashed into the top of a three-story residential building in Taoyuan County's Longtan Township, damaging four homes but causing no serious injuries.
The Army said in mid-July that the environment and human error were found to be the main causes of the crash, and that Apache training operations had returned to normal in May.
During Wednesday's legislative session, lawmaker Lee Tung-hao of the opposition People First Party also asked about P-3C anti-submarine aircraft that the U.S. is delivering to the Air Force.
A P-3C flight simulation system has recently become operational to help train Air Force pilots to operate the aircraft, said Lt. Gen. Liu Shou-jen, chief of staff of the Air Force, in response to one of Lee's questions.
(By Elaine Hou)ENDITEM/J