Taiwan demands apology, compensation from Vietnam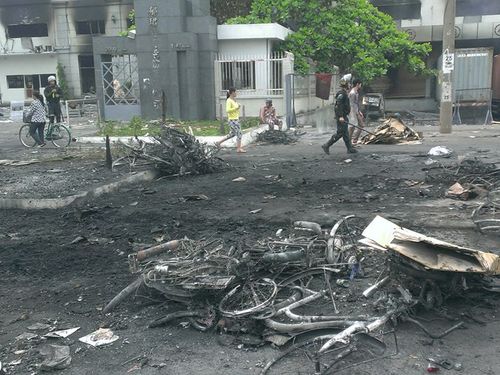 Taipei, May 16 (CNA) Foreign Minister David Lin demanded Friday that the Vietnamese government apologize over riots in the Southeast Asian country that have targeted Taiwanese nationals and compensate them for their losses.
"The Vietnamese government should take the necessary steps to end the violence against Taiwanese factories," Lin said in a press briefing that was also attended by representatives of Taiwanese investors in Vietnam and the head of the Vietnam Economic and Cultural Office in Taipei.
Lin reiterated Taiwan's strong condemnation of the violence and expressed serious concerns over the safety of Taiwanese citizens still in Vietnam.
Hanoi should also establish proper channels to deal with compensation matters, on the basis of an investment protection agreement between the two countries signed in 1993, Lin said.
Vietnamese envoy Bui Trong Van said he felt sorry about the damage caused by what he described as "a small number of offenders" and pledged to protect Taiwanese from harm during a mass anti-China protest rally scheduled to take place in two days' time.
Bui also pleaded for Taiwanese businessmen to remain in Vietnam as they have contributed greatly to the country's development. He said the riots did not represent the general attitude of the Vietnamese public.
There is no need to panic because the situation has been brought under control, he added.
Despite Bui's pledge, it remained unclear how effectively the Vietnamese government has quelled the unrest.
The violence that began to rip through southern Vietnam May 13 spread north the following day into Ha Tinh Province, where attacks that left one person dead and 90 injured broke out at a steel mill belonging to Formosa Plastics Group.
The protests were triggered by China's deployment of an oil rig in what Vietnam considers to be its exclusive economic zone near the Paracel Islands in the South China Sea. The rioters targeted factories bearing Chinese-language signs, with little or no regard for whether they were Chinese or Taiwanese.
(By Lee Hsin-Yin)ENDITEM/J