HTC overtakes Samsung as Japan's No. 5 smartphone maker in Q1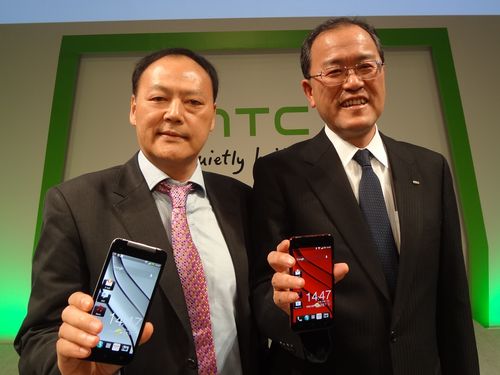 Taipei, June 13 (CNA) Taiwan's HTC Corp. became the fifth-largest smartphone maker in Japan in the first quarter of this year, taking the position previously held by South Korea's Samsung Electronics Co., market research firm IDC Japan said Wednesday.
HTC took a 6.6 percent share of the Japanese smartphone market during the first three months of 2013 thanks to the popularity of its J Butterfly phone being sold through Japanese carrier KDDI Corp., IDC Japan said in a report.
Samsung ranked No. 5 in the fourth quarter of 2012 with an 8.8 percent share, according to IDC Japan.
Apple Inc. remained the top player for the sixth quarter in a row, accounting for a 39.6-percent market share in the first quarter, followed by Japanese firms Sharp Corp. (14.6 percent), Sony Corp. (13.3 percent) and Fujitsu Ltd. (8.3 percent).
Overall smartphone shipments in Japan during the quarter grew by 4 percent from a year ago to 6.81 million units, IDC Japan noted.
The HTC J Butterfly was released in Japan last December and enjoyed brisk sales, entering BCN Inc.'s top 10 mobile phone rankings in the week Dec. 17-23. But it soon fell from the rankings due to production shortages.
The 5-inch device, customized with waterproofing and electronic wallet functions for the Japanese market, was ranked 9th in a June 3-9 weekly survey by BCN, which tracks retail sales of consumer items in Japan.
The result marked the sixth consecutive week that the HTC J Butterfly had stayed on the top 10 list since it returned to the rankings in mid-April, when HTC cut the phone's on-contract price from the initial 32,760 Japanese yen (US$347) to zero.
To capitalize on its success in the large-screen phone market, HTC said it plans to launch the refreshed Butterfly S in Taiwan June 19, while the market anticipates another upgraded model, to be called Butterfly 2, to be available in the fourth quarter.
(By Jeffrey Wu)ENDITEM/J