HTC on track to regain sales momentum: brokerage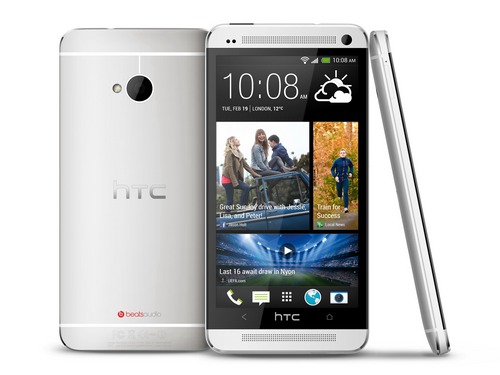 Taipei, May 29 (CNA) Taiwan's HTC Corp. is regaining its sales momentum on the back of improved economic scale and better product mix, foreign brokerage BNP Paribas Securities said Tuesday.
"While some investors are worried about HTC's execution ability and the uptake of its planned product launches, we believe there is now a better chance of HTC regaining its momentum," said Laura Chen, an analyst at BNP Paribas Securities Taiwan Ltd.
"We believe HTC's earnings growth will recover in the second half of 2013 on its improved economic scale, better product mix and operating leverage," Chen wrote in a research note. She rated "buy" on the stock, with a NT$325 (US$10.86) target price.
Chen said the new HTC One's sales momentum has been on an upswing since its launch in the early second quarter, indicating that the actual shipments of the model during the quarter could beat BNP Paribas' forecast of 3 million to 3.5 million units.
Given that Verizon Wireless, the biggest U.S. mobile operator, plans to start selling the new HTC One in late June, HTC will have a good chance of surpassing its second-quarter sales guidance of NT$70 billion, said Chen.
Moreover, HTC plans to introduce a new phone codenamed the M4 in June and an upgraded version of its large-screen Butterfly phone in the early third quarter, she said.
The new Butterfly will be mainly promoted in Asia, China, Europe, the Middle East and Africa, while the M4 will be promoted globally, Chen said.
In the second half of this year, the Taoyuan-based smartphone maker also plans to introduce a new flagship product with a larger screen size of up to 5.9 inches and an upgraded processor, according to Chen.
"Despite hardware specs becoming less differentiated, HTC is not only delivering decent features and form factor designs but also creating a difference in user experience through its integrated software and applications," the analyst said.
"We think the worst is now over for the company and we see turnaround potential in the near term," she said.
HTC shares closed down 1.24 percent at NT$279 Wednesday in Taipei.
In a separate report, CLSA Global Markets maintained a "buy" rating for HTC shares and a target price of NT$360, citing improving supply of the new HTC One.
HTC's revenue momentum will likely sustain into the third quarter driven by more sales of the new HTC One and mid-end models, helping the company to register a positive year-on-year growth in revenue for the first time in two years, the Hong Kong-based brokerage firm said.
CLSA projected HTC's third-quarter revenue to grow 16 percent from a quarter ago and 19 percent from a year earlier, as the new HTC One shipments are forecast to reach 4 million units in the quarter.
(By Jeffrey Wu)ENDITEM/J